Disclaimer: Page under very intermittent construction.
---
Alan Ryan's Webpage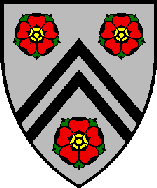 <

---
2009-10
I demit office as Warden of New College on August 31st, 2009, and will be spending some years from mid-September at my previous department:
Department of Politics
Princeton University
Princeton, NJ 08540
My email remains:
e-mail: Alan.Ryan@new.ox.ac.uk
---
---
Recent and not so recent work:
The Norton Critical Edition of Mill
The Oxford History of the Twentieth Century
John Dewey and the High Tide of American Liberalism has just appeared in paperback
The Philosophy of John Stuart Mill has just been reissued for the third time
Liberal Anxieties and Liberal Education was published by Hill & Wang, New York, in August 1998; and the much altered English edition in August 1999 (from Profile Books)
John Stuart Mill on Liberty and The Subjection of Women appeared in August 2006 from Penguin
If you would like to know about my past and present history, including an almost up-to-date list of my publications please jump to my CV here.
To jump just to the publications, click on the books


---

Oxford American Institute
From January 1999 to October 2002, I was Director of the Rothermere American Institute. Planning the program and constructing the Institute's building went on throughout 1999-2001. We had hoped that by the time the United States inaugurated President Clinton's successor, we would have opened our doors. Bad weather and building delays meant that the official opening by ex-President Clinton took place on May 25th 2001 - in fine weather and before a large crowd; the Institute is now in full operation. There is a web site with information on the building, the programme, and much else. The Director is now Nigel Bowles
---

My past and future allegiances can be investigated on the Princeton homepage.
This is what the New Yorker cartoonist - Tom Bachtell - thought I looked like when I was reviewed in its pages.

My daughter Sadie also has a webpage, she's into primates and tropical biology.



---

Credits: This webpage was recreated using Communicator 4.05 - S.R. '98
---