Events: Hilary 2010
Bacchus are very excited to have some fantastic wine producers and wine merchants coming to speak to the Society this term. We hope that you will be able to join us to discover, learn about and enjoy some exceptional wines.

See below for more details and to book your place at some of our events. (Booking opens seven days in advance. Please cancel your place if you cannot attend a tasting for which you have booked a place.)
Details
Friday 1st Week (22 January)
We begin the term with a tutorial on blind tasting with George Scratcherd. George will give a presentation into the basics of Blind Tasting along with a selection of some of the more common wines for us to try our palates at. This should be a very interesting look at a different side of wine tasting and an excellent opportunity to brush up on some wine knowledge. There will also be prizes for the best tasters of the evening.
50 places available. £5 for members, £10 for non-members, 7:30pm start in the Mure room of Merton College.
Thursday 2nd Week (28 January)
Oddbins, with it's characteristic window displays, has long had a reputation for quirkiness and since the firm changed hands in 2008 has started to regain its status as one of the better independent high street retailers. This evening we shall be combining these two elements and tasting some of the weirder and more wonderful things from among their range.
50 places available. £5 for members, £10 for non-members. 7:30pm start in the Mure room of Merton College.
Thursday 3rd Week (4 February)
Burgundy is intimately connected with these two grapes and viewed by many as their pinnacle expression, yet they both have managed to achieve "international" status and can be found from around the world. This evening with importer Ellis of Richmond we shall be tasting our way across the globe comparing the various examples of these two exellent grapes.
35 places. £5 for members, £10 for non-members. 7:30pm start, room TBC.
Friday 4th Week (12 February)
Gaja and Sassicaia are two of the biggest names in Italian Red Wine. On the one hand Gaja represents the traditional styles of Italy and is often referred to as the "the undisputed King of Barbaresco". Having revolutionised Italian wine making the premium Gaja Barbaresco's are considered to be on a par with Bordeaux First Growths in terms of quality. Sassicaia, on the other hand, is one of the world's best known Super Tuscans, wines which defy traditional rules in the pursuit of excellence. This evening we shall be sampling both Sassicaia and the wines from the Gaja Ca'Marcanda estate, where they produce their Super Tuscan wines.
50 places available at 7:30pm in the Mure Room of Merton college. £10 for members and £15 for non-members.
Friday 5th Week (19 February)
The wines of Kracher, although only 3 generations old, are regarded by many as the greatest sweet wines of Austria. This evening we are delighted to host Gerhard Kracher as he gives us a private tutorial on the his family's legendary sweet wines.
35 places. £5 for members, £10 for non-members. 7:30pm start, room TBC.
Wednesday 6th Week (24 February)
The first in what will hopefully become a termly "Introduction to" series for Bacchus where we shall attempt to demystify some of the more opaque and murky areas of the world of wine. The first in this series shall be Burgundy a region which is arguably as infamous for its tiny communes and innumerate villages as its wines are famous for their quality and complexity. This evening I shall be presenting a selection of wines from across Burgundy in an attempt to help people get to the heart of this confusing, but delicious wine region.
50 places, 7:30pm in the Barring Room, Hertford College. £10 for members, £15 for members' guests and £20 for non-members.
Tuesday 7th Week (2 March)

The wine industry has long suffered from the pressures of large corporations who run wineries into the ground in order to achieve maximal profits. The Fair Trade Foundation, however, has long fought to alleviate these pressures and achieve sustainable growth for the underdeveloped countries of the world. This evening, to help celebrate Fair Trade fortnight, we shall be taking a closer look at some of the Fair Trade Wines on the market and seeing if the fairer trade has resulted in better wines.
35 places. £5 for members, £10 for non-members. 7:30pm start, room TBC.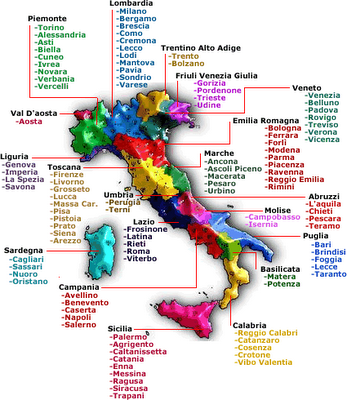 Thursday 8th Week (11 March)
This week, to celebrate the end of term we are pleased to welcome Hector Scicluna from HS Fine Wines back to Bacchus. Hector shall present some of Italy's finest wines from his hand selected portfolio. From some of the finest Barolos and Barbarescos to some of the less well known wines of Friuli and Piedmont. A must for fans of Italian wine.
50 places, time and room TBC. £20 for members, £25 for guests of members and £40 for non-members.
Photos of events
View photos of previous tastings and events on our alumni page.
If you have any photographs of events to submit please email web@oxforduniversitywinesociety.com.
Earlier Termcards
[an error occurred while processing this directive]