<! horizontal images>
ITSS Dinner at Christ Church March 16th 2001
---
First of all, a great big "thank-you" to Jane from all of us who enjoyed this wonderful meal and good company in such splendid surroundings! It really made us feel special (again). Well, we are, aren't we?

For the "antipenguin-suiters" I have to say that it was not at all stuffy and you missed out on a great evening. Looking forward to the Summer Barbeque.
Apologies for the quality of these digital images - if anyone had struck a match the light levels would have doubled....
---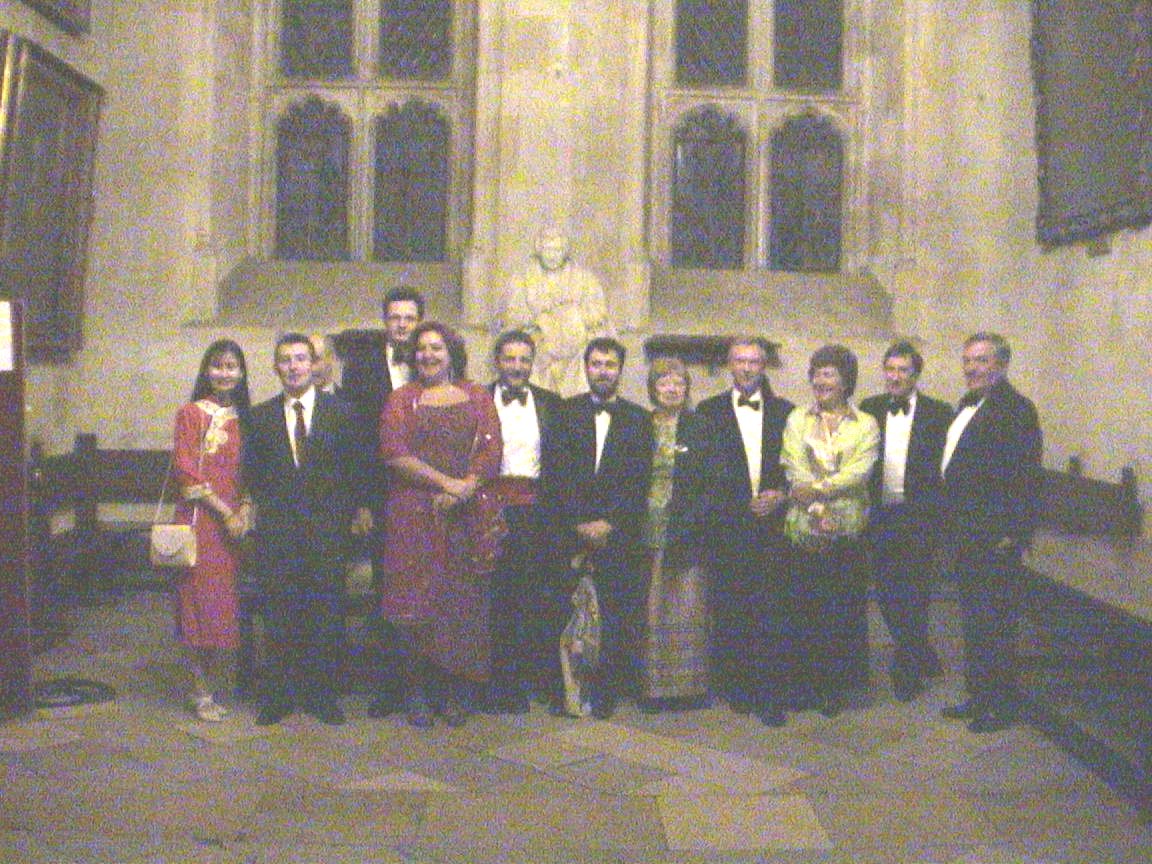 After Dinner I
---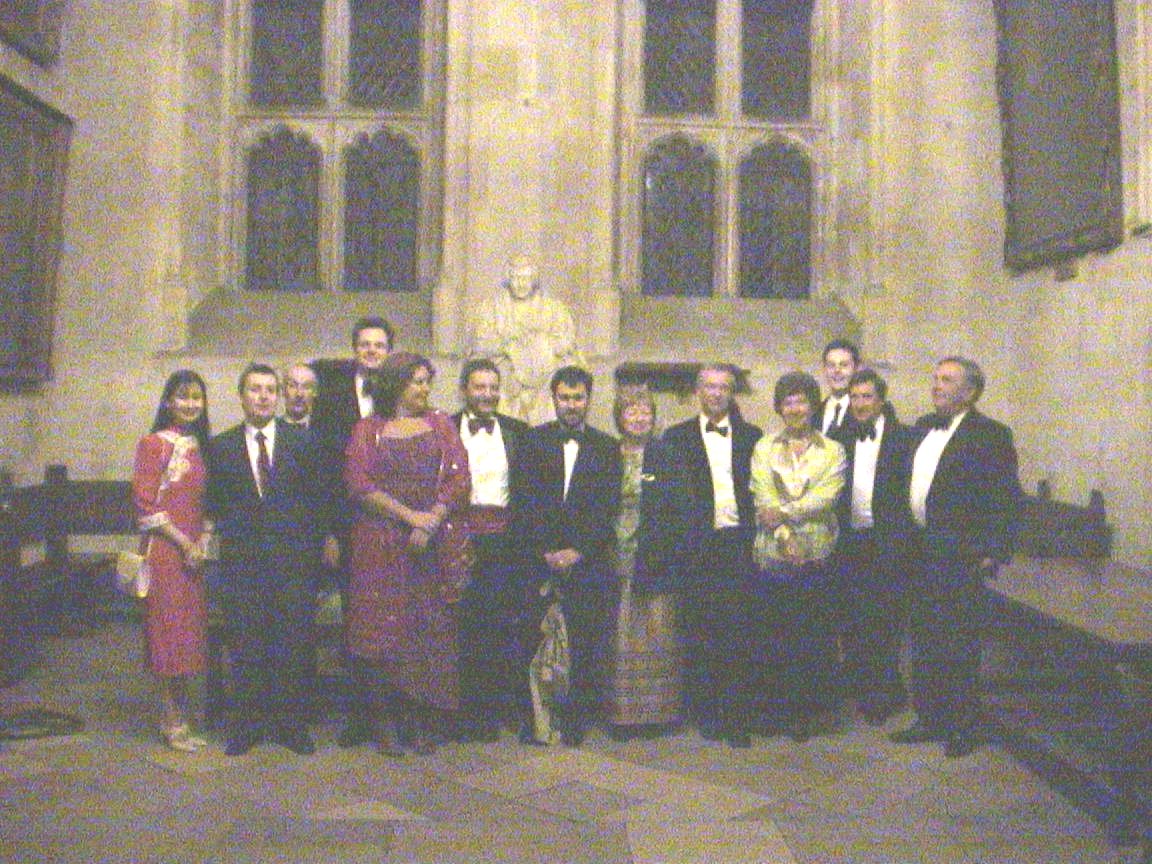 After Dinner II
---
Present:- Nobuko Slater, Andrew Slater, Ken Wingfield, Andy Henson, Jane Littlehayes, Gerard, Greg Jennings, Pauline Beighton, Geoff Lescott, Margaret Littlehales, Jonathan Miller, John Everett, George Littlehales

Anji Wingfield and Ann Pettman were elsewhere.
---
Back to Home Page |
---