Favourite Thailanders
---
These digital images were taken to represent some of the Thai people that I met during the course of this holiday. They range from firm friends to casual aquaintances: all had the same characteristics of dignity, good manners and a tolerance of those who neither spoke their language or understood many of the intricacies of Thai behaviour.
---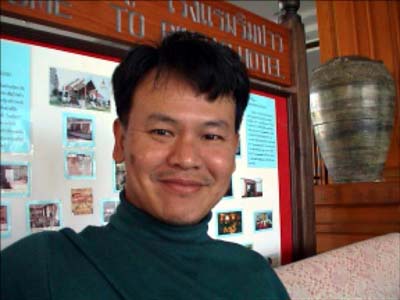 Dr. Suthachai runs the private hospital in Khon Kaen.
He and Pantip sang duets for us after dinner.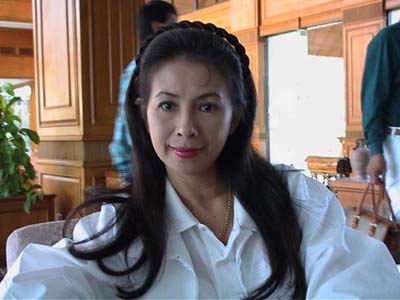 Pantip is married to Dr.Suchathai. I appear to be her new English tutor...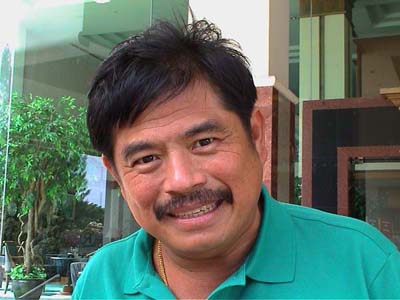 Ratchasak has a larger-than-life laugh! He is also wealthy, talented
and a Collector of Classis Jaguars. He's an OK guy!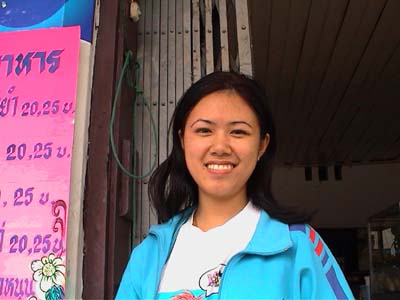 Arunee is studying IT in Nakhon Phenom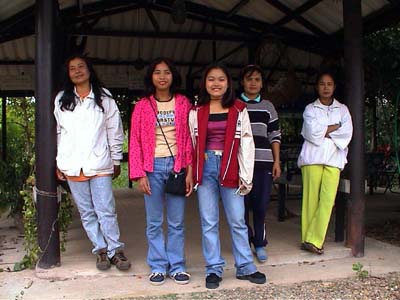 These girls rustled up lunch for 20 when we dropped in unannounced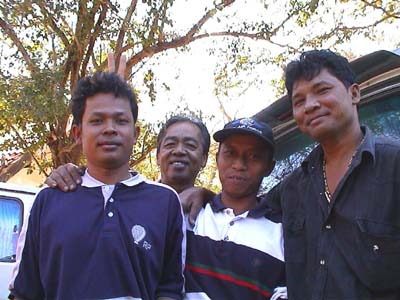 We don't travel anywhere without these guys!
-, Sawan, Sumai, Sawat (No.1)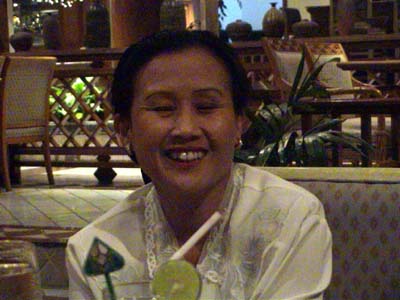 "Eat" (her Thai nickname) is married to Yutakit, our Thai pilot friend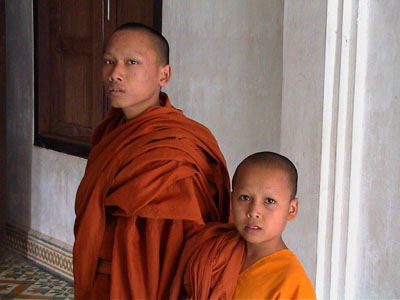 Monks in Savannakhet.
The best hope of an education for many young Laotian males.
It is considered desirable for all men to spend at least two years in a monastary



Head Abbot in Savannakhet.
He's 102 years old and is number two in the Laotian Buddist hierarchy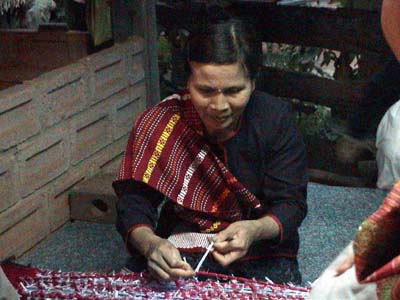 This lady lives and works in a Silk Village near Mukhadan.
She is preparing the twists that are used in the dyeing process
for the hand-loomed silk that the village specialises in


---
Return to 1999 index