Cervelo S1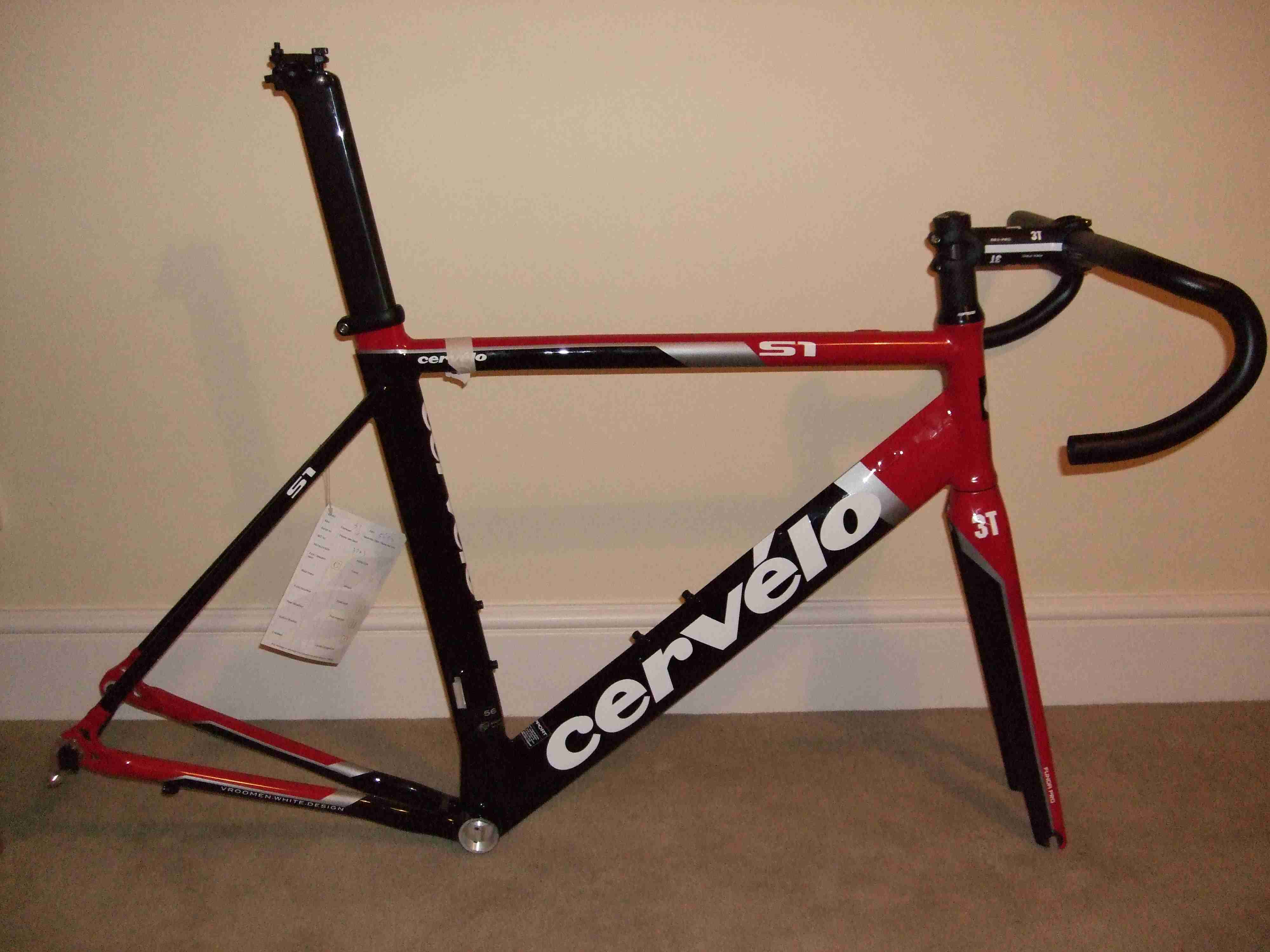 Newly purchased with steering post cut long. Economy (!!) 3T Ergonova Pro Alloy bars delicately torqued, cost 62 grams in extra weight, but crucially about £108 less than the Carbon 'Team' equivalent. They may also fair better when I throw it down the road.
It is, in my limited opinion, a thing of beauty. Shame then, that the frame and components will soon be splattered with sugar drink, snot and dead insects. Hopefully though, only after I've built it.
---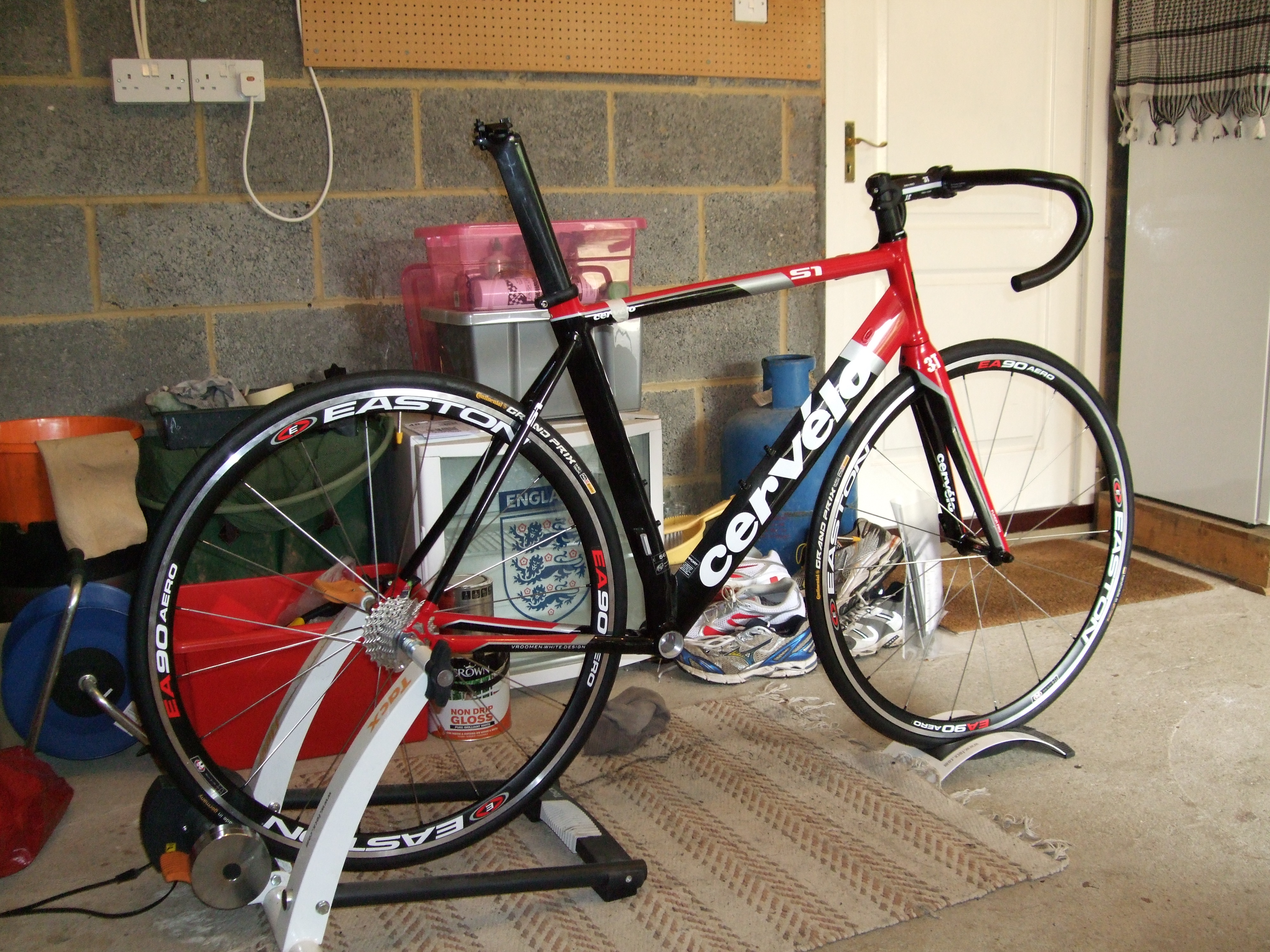 I bought the Easton EA90's on reputation for being well-made and durable. They are nothing fancy; they have 28mm and 32mm section rims at front and back respectively, they are light, look nice and spin freely. Oh, and they cost the other side of £400...
---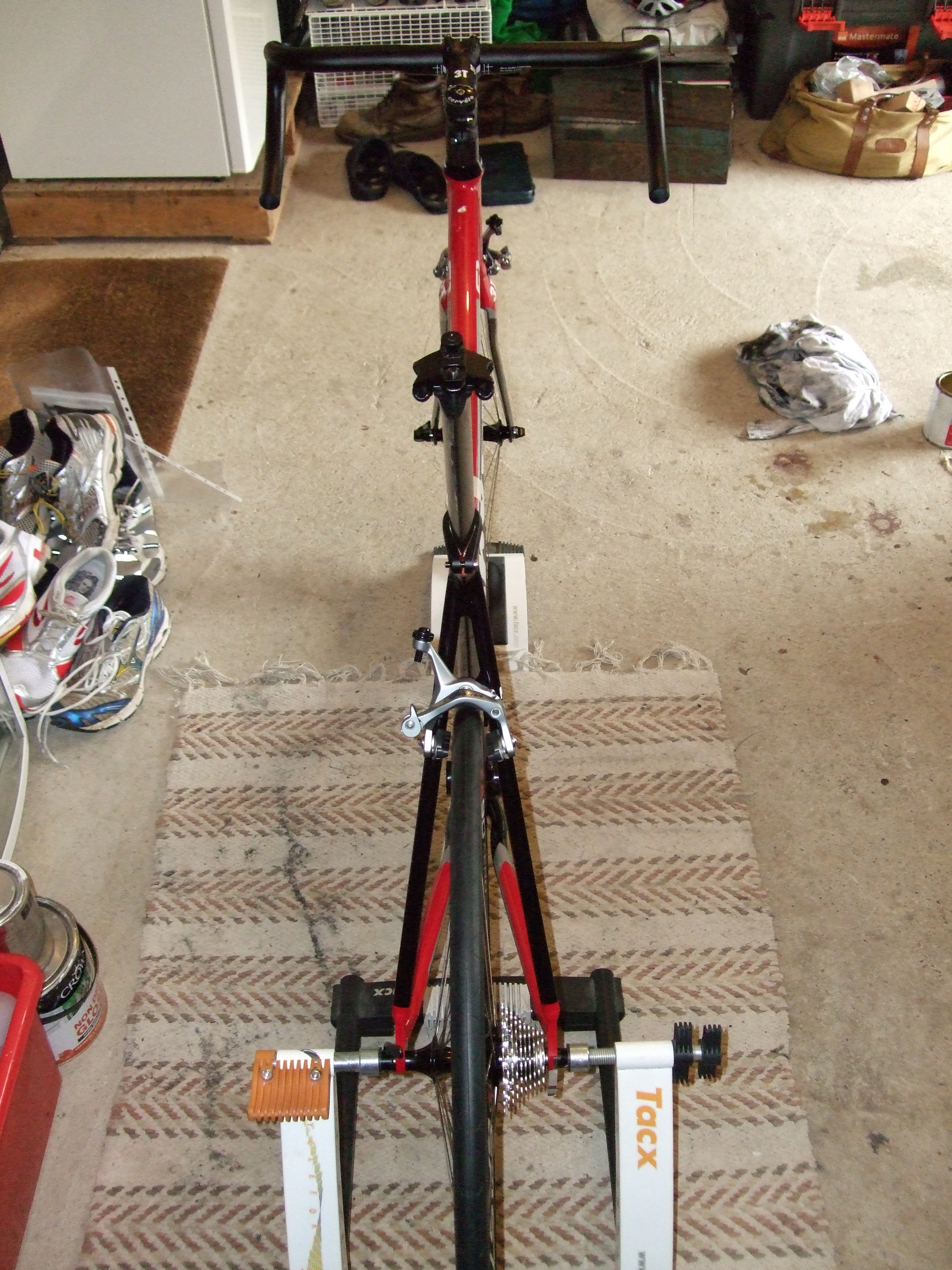 If only I was as slim as this.
---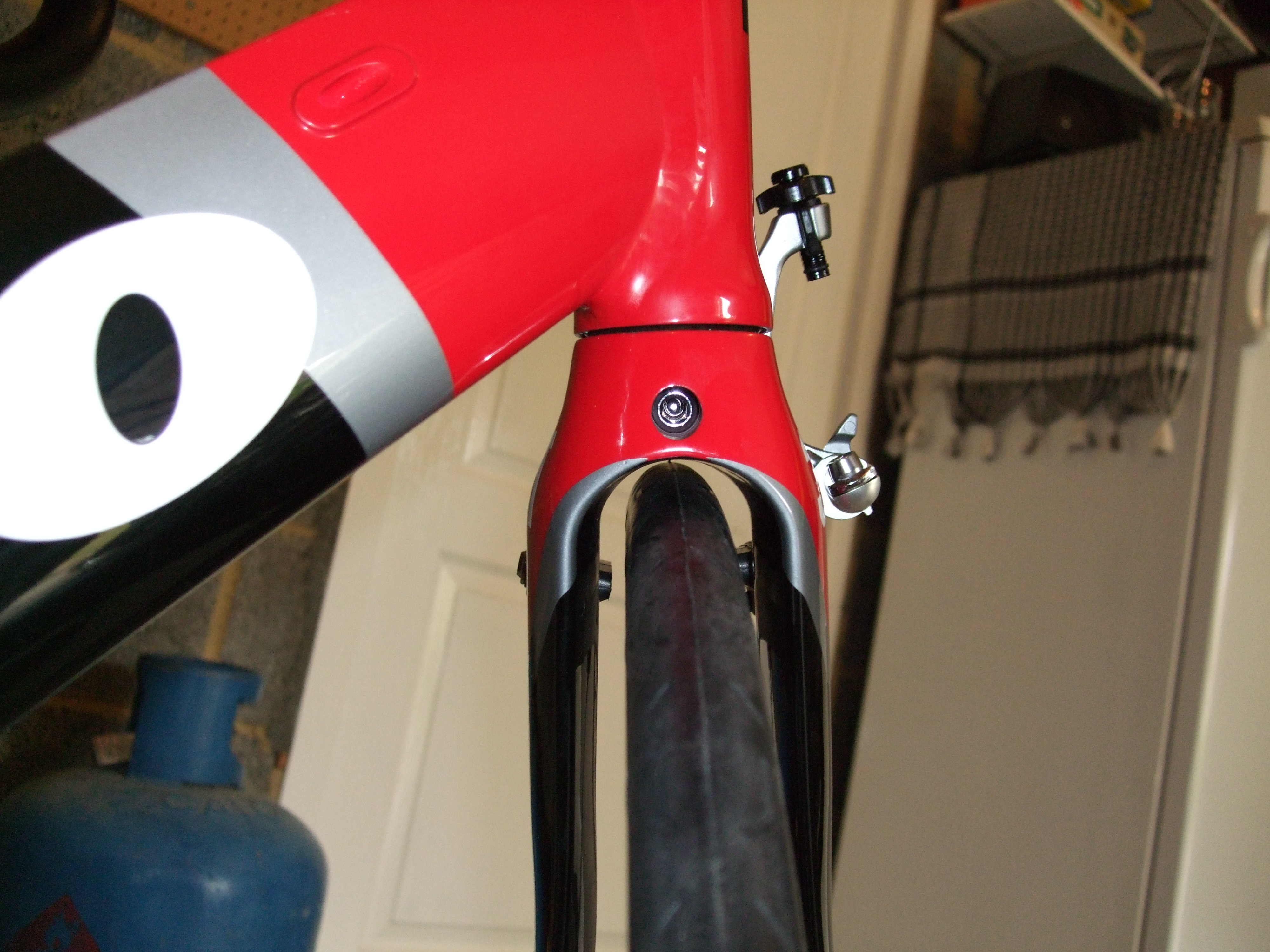 Brakes mounted easily, the recess for the fixing bolt in the front forks is quite deep and so requires the bolt with the longest sleeve, else you need an extended length allen key.
---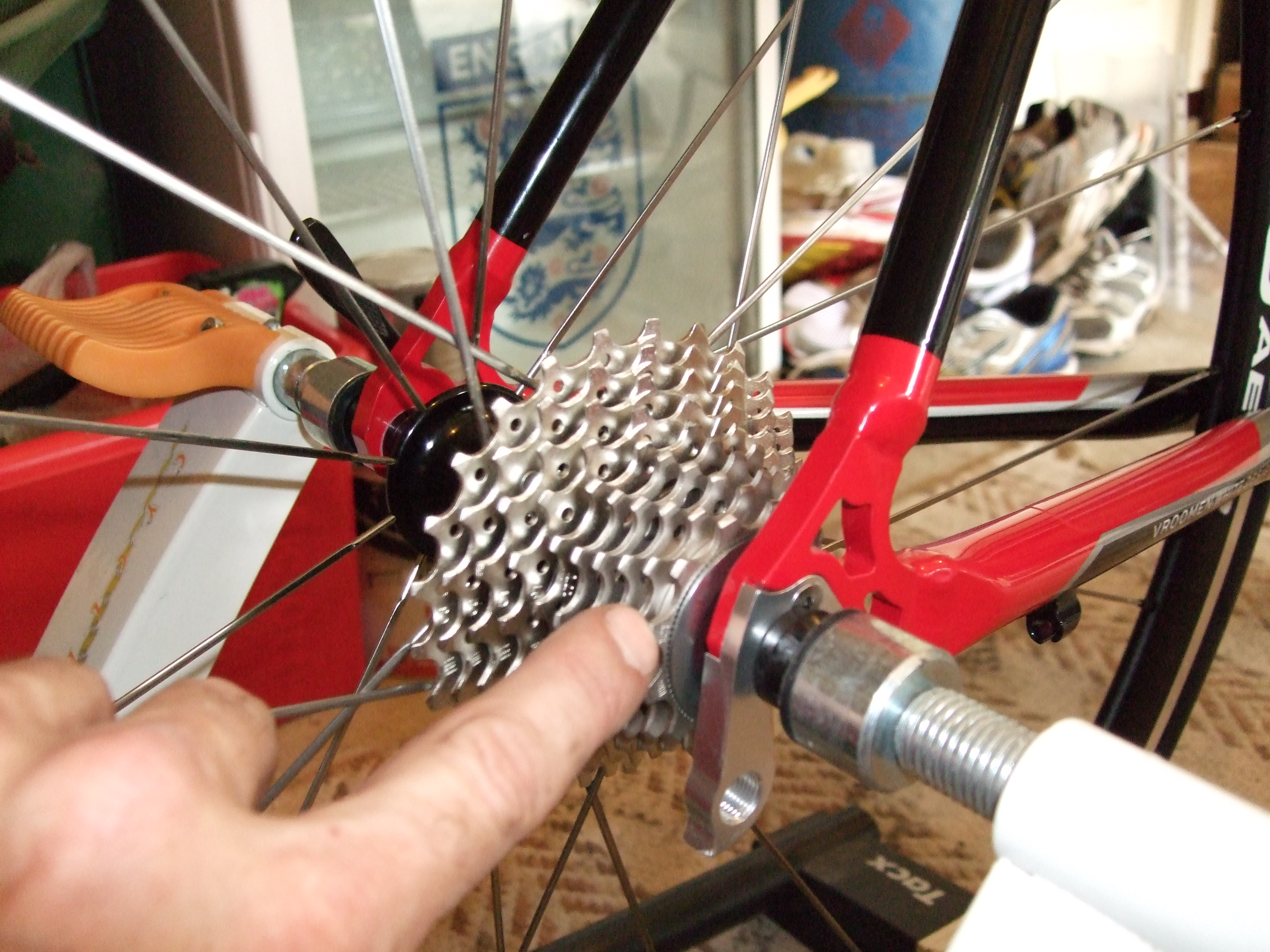 The Ultegra 6700 10-speed cassette comes with a rear spacer that fits on to the freewheel behind the cassette, but, as illustrated, comes with no spacer between the lockring and the 12-tooth ring - despite notes to the contrary in the instruction booklet. However, it appears that the chain will not sit deep enough to rub on the edge of the lockring.
Subsequently confirmed by my LBS is that Ultegra 6700 cassettes come no longer with lockring spacer. Subsequently also confirmed that chain does not rub, after fitting chain.
---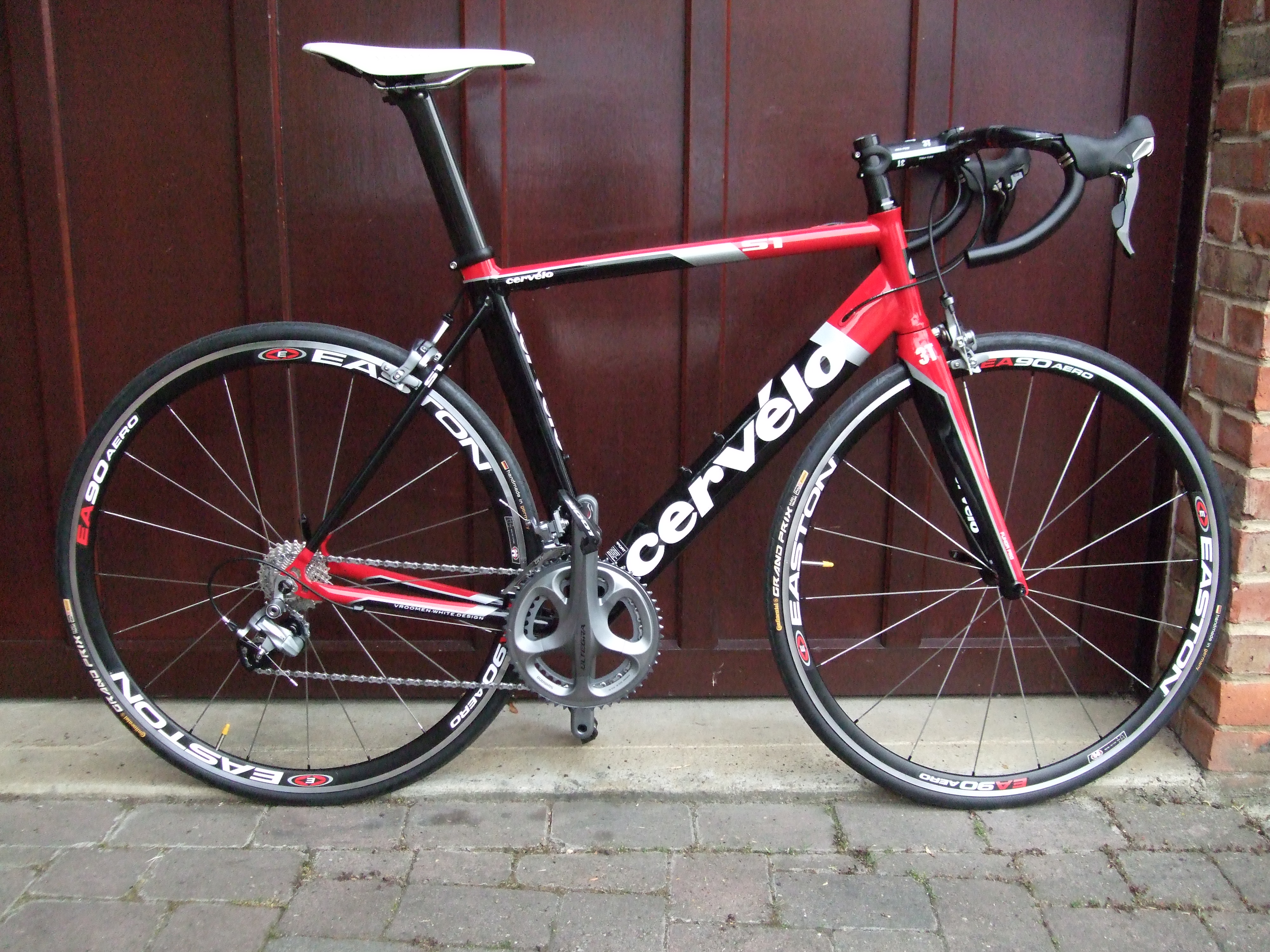 After mucho wailing and gnashing of teeth as my broken rear shifter languished in the bowels of Madison, Phil Corley cycles of MK came to the rescue by lending me a rear STI. S1 now being hurriedly (but carefully) built Sat evening 24th July in prep to race Thame sprint Triathlon 25th July morning ...
---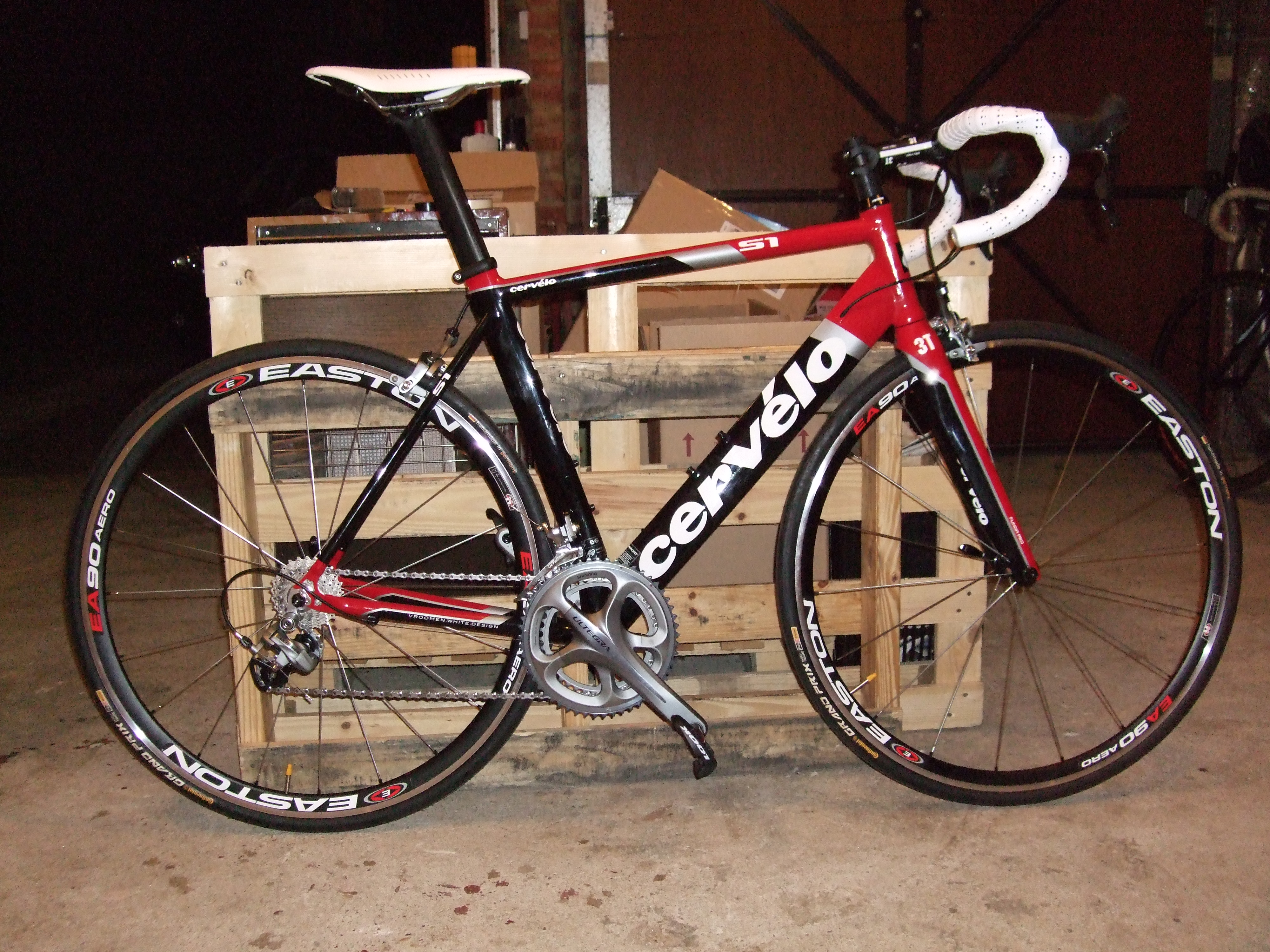 Finished ... but don't look too carefully at the bar tape.
---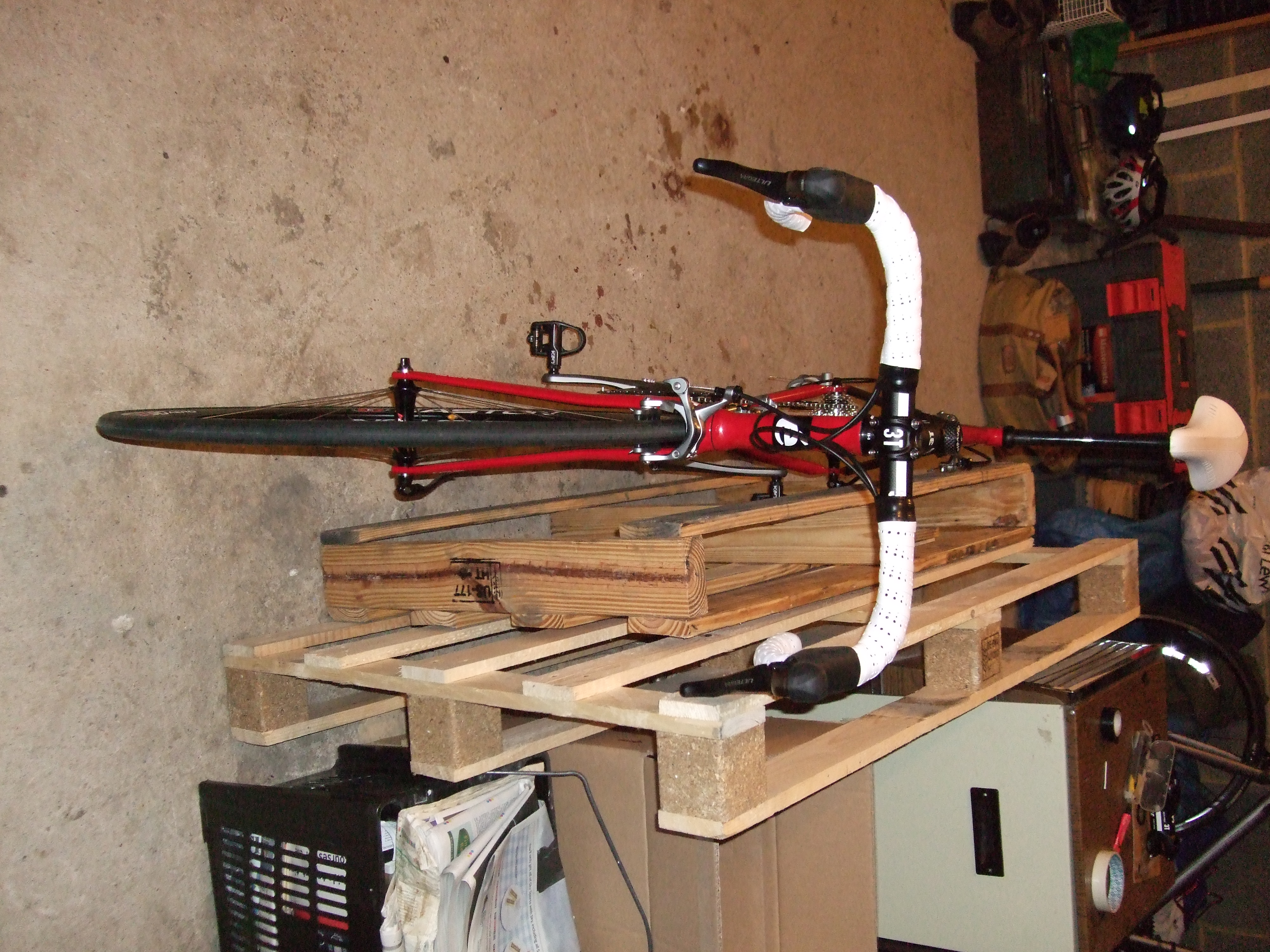 One last pic.
---
Note: below will follow some notes on common gotchas and simple mistakes I made, could've made, almost made when building the above. Items will include, Front derallieur attachment to braze-on tab, different length gear cables, threading cables into STis, cutting cables, fitting bar tape !
Ian Smith.