Matt Raybould
DPhil Student in Immunoinformatics
Welcome to my academic website! I'm a researcher at the University of Oxford, working in the Oxford Protein Informatics Group (OPIG). After submitting my DPhil thesis in September 2020, I shall be staying on as a Post-Doc (through the EPRSC Doctoral Prize Scheme) until April 2021.
Research Interests: I am fascinated by the adaptive immune system, and especially driven to understand the efficiency of the naive/baseline antibody repertoire, whose relatively sparse diversity can instigate immune responses against almost any antigen. We aim to harness the growing body of antibody repertoire sequencing data and elucidate core principles governing B-cell selection and response across populations. Our belief in OPIG is that coupling genetic information (clonality) with structural information (binding site geometry) will yield novel, exciting insights that can contribute to the fields of immunodiagnostics, immunosenescence, immunodeficiency/autoimmunity, allergy, and nature-inspired immunotherapeutic/vaccine design.
Academia-Industry Collaborations: We work extensively with industrial partners (including GSK, Roche, AstraZeneca, and UCB) giving us access to high-quality bespoke sequencing data, the ability to perform crucial experimental validations of our algorithms, and in return the opportunity to maximise knowledge transfer and deliver improved medicines for patients. If you are interested in setting up a collaboration, please get in touch!
Current Research (DPhil): The global market for therapeutic monoclonal antibodies (mAbs), targeting a remarkably wide range of diseases, is exploding, with ~10 new mAbs approved each year and a positive outlook for the years ahead. There is high demand for a reliable in silico protocol that can aid in designing an efficacious antibody lead against any specific protein epitope. I will aim to improve our ability to do this during my DPhil, by first looking at already-approved antibody therapeutics and deriving key design principles from them. This will lead into developing a computational pipeline that generates, from a diverse human-based starting library, a subset of specific, non-immunogenic, antigen-binders.
Academic Positions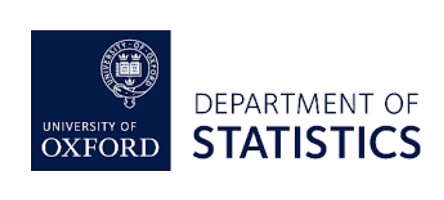 University Education


Research Experience
I conducted research in the following groups during my Master's and DPhil degrees:
Publications
All written research outputs, divided into preprints (papers currently in peer review with a journal, but not yet accepted), peer-reviewed papers, invited articles, and book chapters.
Preprints
Galson, J.D.; Schaetzle, S.; Bashford-Rogers, R.J.M.; Raybould, M.I.J.; Kovaltsuk, A.; Kilpatrick, G.J.; Minter, R.; Finch, D.K.; Dias, J.; James, L.; Thomas, G.; Lee, W.-Y.J.; Betley, J.; Cavlan, O.; Leech, A.; Deane, C.M.; Seoane, J.; Caldas, C.; Pennington, D.; Pfeffer, P.; Osbourn, J. (2020) Deep sequencing of B cell receptor repertoires from COVID-19 patients reveals strong convergent immune signatures. bioRxiv. doi: 10.1101/2020.05.20.106294.

[Link to Preprint]
Peer-Reviewed Papers
†Joint authorship
Invited Articles
Raybould, M.I.J. & Deane, C.M. (2019) Structural Information to Aid in silico Therapeutic Antibody Design from Next Generation Sequencing Repertoires. Am. Pharm. Rev. 22(5):28-33.

[Link to Article]
Book Chapters
Raybould, M.I.J. & Deane, C.M. (2020) The Therapeutic Antibody Profiler for Computational Developability Assessment in Houen, G. (ed.) Methods in Molecular Biology: Therapeutic Antibodies. Humana Press.

[Awaiting Publication]
Conferences
Upcoming
European Antibody Congress
Basel, Switzerland
2nd-4th November 2020
Invited Talk: Public Baseline and Response Antibody Structures and their Application to Screening Library Design [Agenda]
Past
Teaching
Since October 2017, I have tutored the first year Merton biochemists in organic chemistry. I have also mentored students through the first (Prelims) and third (Finals, Part IB) year chemistry courses at Merton. I am always eager for new teaching opportunities, so please contact me if you require a tutor in chemistry. All tutorial problem sets are available via Canvas. Until further notice, I will be using videoconferencing software for all tutorials.
Contact
Email and LinkedIn are the best ways to contact me. Feel free to ask me about anything on the website!
Address
24-29 St Giles'
Department of Statistics
University of Oxford
Oxford
OX1 3LB
Email
matthew.raybould[at]stats.ox.ac.uk