Welcome to Oxford University Japan Society
HELLO EVERYONE - FROM OUJS
To those of you who are returning to Oxford, and to those of you who are new, we hope you had a good summer and are well rested, because we have loads of events ready for you.
We have LANGUAGE LESSONS running every week at the Oriental Institute on Pusey Lane, see "Language Classes" for details. All levels are welcome and if you, or anyone you know is a native/very high level speaker of Japanese and interested in helping us out please e-mail our language co-ordinator.
Please join the Facebook group for the latest updates on events!
Don't forget to check the calendar on this site for event timings.
Also, to stay up to date with all the latest OUJS related happenings don't forget to join the Facebook group: https://www.facebook.com/groups/oxfjapsoc/
Follow us on Twitter: https://twitter.com/OUJS_News
Daiwa announce new postgraduate scholarship for Japanese studies
5th May 2015
The Daiwa Anglo-Japanese Foundation is a UK charity, established in 1988 whose purpose is to support closer links between Britain and Japan.

They have announced the launch of the Daiwa Scholarships in Japanese Studies, open to UK nationals who have an Honours degree in Japanese.

The aim of the scholarship is to support students undertaking postgraduate degrees in Japanese Studies-related courses in either the UK or Japan. Scholars affiliated to UK universities must undertake at least part of their studies in Japan.

They hope to support six individuals in any given year, of whom at least three must study full-time at a university in Japan.

The Scholarship will cover university fees for the course in question, plus living expenses.

The relevant website link is http ://www.dajf.org.uk/scholarships/japanese-studies.

The application deadline is 28 May 2015.
Alex, Webmaster
EDAMAME DINNER NEXT WEDNESDAY
5th May 2015
Yes, it's that time again. Our famous (probably) edamame dinner! For those of you who have been, you know what to expect - tons of great Japanese food. For those of you who haven't been before, you don't know what you're missing.

The dinner will be at 7pm, NEXT WEDNESDAY, i.e. the 13th. As usual if you want a place email el Presidente at president@oujs.org.uk. Priority will go to members, and the dinner will cost £15.

PLEASE let us know by this coming SUNDAY at midday
Alex, Webmaster
28th Jan 2015
NEXT WEDNESDAY - Edamame trip. To those of you who haven't been on our edamame trips before, I can highly recommend them. Edamame is a Japanese restaurant in Oxford, and the food is very good, and very plentiful. We try to book a group trip there once or twice a term on a Wednesday (when the restaurant is usually closed, we get a special opening just for OUJS). However, places fill up quite quickly, so if you want to come please e-mail president@oujs.org.uk for a place, and then we'll get in touch with payment information.
NEXT MONDAY - Calligraphy Workshop Next Monday at the Oriental Institute, Lecture Room 1, at 5:45 pm, we will be running a calligraphy workshop. Brushes, ink and paper will be provided. This event is for Japan Society members ONLY so do bring your membership cards. So that we don't end up swamped with too many people, if you are going to come please click 'attending' on the Facebook event so that we have a good idea of how many people to expect.
Alex, Webmaster
OUJS Film Night - Confessions
24th January 2015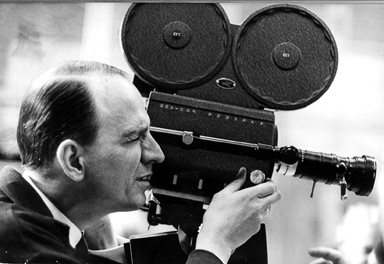 "Yuko Moriguchi is a middle-school teacher whose four-year-old daughter is found dead. Shattered, she returns to her classroom only to become convinced that two of her students were responsible for her daughter's murder. No one believes her, and she may very well be wrong, but she decides that it's time to take her revenge. What happens next is all-out psychological warfare waged against her students in an attempt to force them into confessing what she knows in her heart to be true: they are guilty and must be punished."

A dark and violent psychological thriller, the 2010 Japanese movie "Confessions" is a must-see and said to be director Nakashima Tetsuya's most accomplished film to date, with rave reviews.

Join us this Saturday... but be prepared to be scared!

(We will also be holding a small book sale with many original Japanese manga, so feel free to peruse through!)

FREE OF CHARGE for members and friends! Time & Date: Saturday 24th January, 19:30 (feel free to come along from 19:00) Place: Lecture Room in the Nissan Insitute, St Anthony's College (Woodstock Road) THE FILM WILL BE IN JAPANESE WITH ENGLISH SUBTITLES
Alex, Webmaster
16th May 2014
This Monday (19th May), OUJS will be delighted to welcome Jason James to speak in Oxford for the first time.
Mr. James has had a long and distinguished career in the field of Japanese social and economic study, and will be giving a talk on his life with Japan, his opinion on Japanese-British relations, and the state of the Japanese economy. He has an excellent knowledge of all things Japanese and will welcome any questions from the audience at the end of what promises to be an interesting and insightful talk.
The event is open too all, and doors will open at 16.10 for a start time of 16.30. The event will take place in Hertford College and should run until 18.00. For more information, and to confirm attendance, please visit the facebook event page.
Chris, Webmaster
3/11 East Japan Great Earthquake Disaster Memorial Event
10th March 2014
This month will mark 3 years from the disaster which brought the world's attention to Japan, and the Tohoku region in particular. In order to mark the occasion, OUJS will be screening the documentary "Light up Nippon (more information about the documentary can be found here, or on the facebook event page). The screening will take place in Seminar Room B, Worcester College (Beaumont Street) (map) at 19.30. Just knock on the door and a porter will show you the way to the room.
Chris, Webmaster
8th week Events - Edamame Trip, Language Classes and Christmas Party
15th October 2013
Hi all, and sorry for the long gap in updates. The end of term is almost here, which means it's time for OXmas (!!!) and this year OUJS is joining in the festivities with a Karaoke Christmas party tomorrow evening (Weds 4th Dec) in the Baring Room at Hertford College from 9 pm. There'll be sake, umeshu, wine and nibbles so come and join in. If you're interested in signing up, check out the facebook page for the event here.
Just before the Christmas Party will be the termly trip to Edamame which unfortunately is completely fully booked. Tickets sold out very quickly as they do each term. The menu will be as follows:
Chicken kara-age, salmon sashimi, takoyaki, salmon teriyaki, sunomono, edamame, agedashi tofu, yasai itame, miso soup and white rice
As always, an absolute FEAST (and incredible value for money!) If you're going, get excited, and if not then hopefully reading this will encourage you to book your tickets quicker next time!
As always, Language Classes will be at the OI, Pusey Lane, 6pm on Thursday followed by the pub meet at the Royal Oak on Woodstock Road. It's the last one of the term, so the next one will be when we're all back in Hilary Term (around Jan 15th) 2014! Watch this space for updates a little closer to the time.
With that it's time to wish you all a very Merry Christmas and a Happy New Year!
OUJS Committee
Chris, Webmaster
5th week Events - Sake Tasting and Film Night
15th October 2013
This week there will be a sake tasting event hosted at St. Anthony's college, at which there will be verious types of Sake to try, along with a presentation by a representative from Sake Samurai, so if you don't know your Ginjo from your Honjozo but want to learn, then this event is for you!
Unforunately numbers for the event are limited to 50 max., and we're already fully booked, but doors will be opened to those without tickets once the tasting session has finished and there'll be a range of Japanese drinks for sale from the bar, so come along to socialise anyway!
There will also be a screening of our 3rd film this term, After the flowers (花の後)at the Auditorium in Corpus Christ College, starting at 19.00 on Saturday of 5th week (16/11/2013). For more information, check out the imdb link or watch the trailer on YouTube.
Chris, Webmaster
3rd week Language Classes and Film Night
31st October 2013
The second of the weekly language classes will be held tonight at the Oriental Institute (same location as last week) from 6 to 7 pm, and then we'll be meeting in the Royal Oak from 7.15 pm so please do come along!
There has been a change of location for this week's Film Night which will now be taking place in the DVD Room in St. John's College on Saturday 2nd November (Sat of 3rd week) at 19.00.
Chris, Webmaster
Language classes begin!
23rd October 2013
Tomorrow evening (Thursday 24th) marks the start of the weekly Japanese language classes and pub meets for the term! They're located at the Oriental Institute on Pusey lane (a map can be found here).
For students, there will be a brief introduction to the course set-up and a quick run through some health and safety notices as it's the first class of the year. This will begin at 5.45 pm so if you could arrive by then, that'd be great. We'll meet in the common room (down the staircase immediately left of the entrance, along the corridor to the end) and then go to classrooms at around 6 pm.
For any teachers, there will be a pre-lesson meeting at 5.15 pm in the same room.
Pub-meets:
for those who can't make it to the classes but still want to come along, will begin at 7.15 pm at the Royal Oak pub on Woodstock Road. We hope to see you there!
Chris, Webmaster
:
-Welcome to OUJS!-
16th October 2013
To those of you who are new, a very warm welcome to Oxford, and in particular to OUJS! To those of you who are returning after a long summer break, welcome back!
First of all, we'd like to say a big thankyou to everyone who came to visit us at the Freshers' Fair last week, we had over 400 signups to the mailing list which is incredible! As you will have read in the newsletter, our Freshers' Drink event, the first of term, will be taking place TOMORROW (Thursday 1st week, 17th October). There has been a change of venue however, so the event will be in the Larkin room in St. John's college, map located here.
Other than the drinks tomorrow, we have an action packed term with 5 film nights, Sake tasting, a trip to Edamame, language classes, and pub meets coming up so check the Calendar page to see what's coming up and when. The first film night will be on Friday 18th, in the Fraenkel Room in Corpus Christi College (map here) and we will be showing "5 Centimetres per second", an award winning animated film by directed by Makoto Shinkai.
Chris, Webmaster