Processing of Advanced Materials Group
Older News
---
Building on several years of work at smaller scale, a major new facility has been commissioned for the spray deposition and layer-by-layer manufacture of energy storage electrodes, devices and other functional systems. Jointly designed with M-Solv Ltd, the MSV-700G draws on group expertise in multi-head suspension deposition of supercapacitor and battery electrodes, and now includes significant enhancements in atmospheric control, process control, reproducibility and speed.
The equipment allows structured electrodes with designed changes in microstructure to be manufactured, which can enhance the performance of existing storage materials, or can enable the use of next generation energy storage materials. The equipment is now being used across a range of energy storage and other projects in the group.
---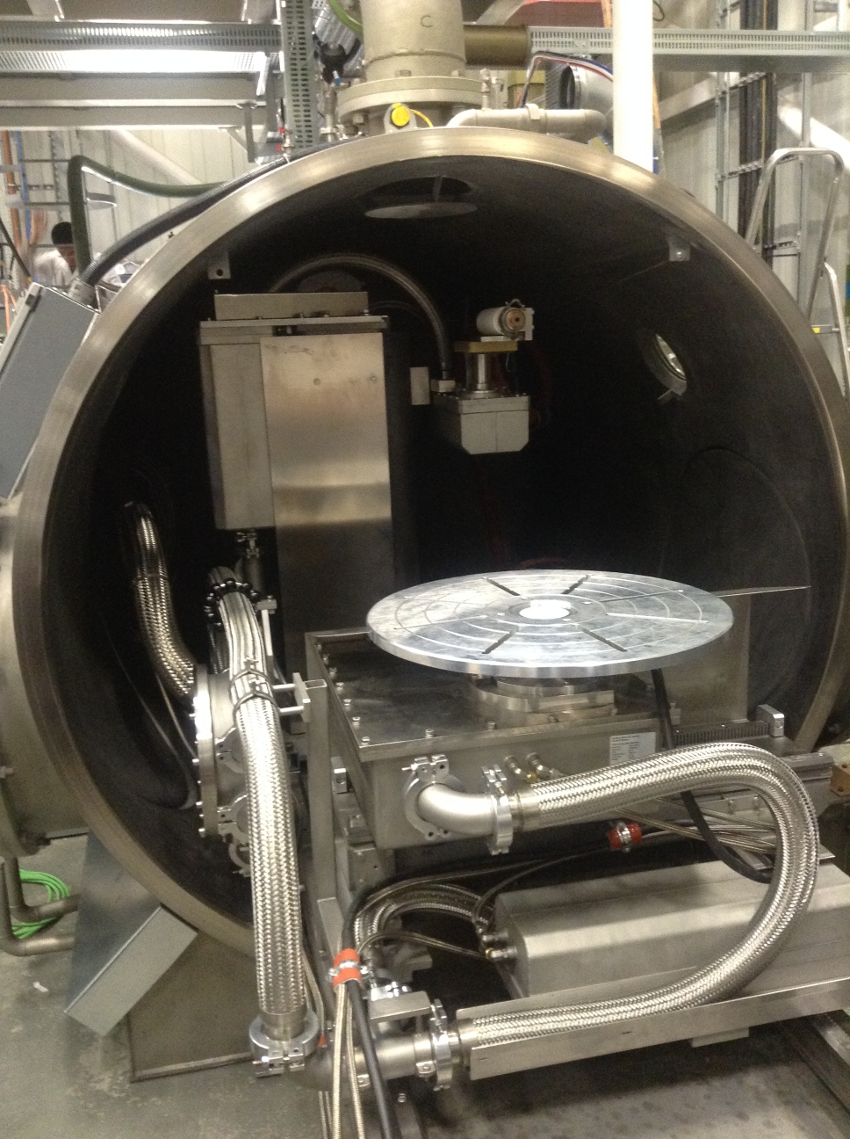 The Oerlikon Metco vacuum plasma spraying system completed a major upgrade in December 2014, increasing power for the processing of ultra-high melting point materials in an inert deposition environment, improving the plasma gun and workpiece manipulation, and introducing state-of-the-art process control.
The roll-out project for the new VPS concerns the development and properties of thick tungsten coatings to protect the interior of next generation fusion reactors, in collaboration with the Culham Centre for Fusion Energy.
---
In summer 2014, the group received a Thermo K-alpha X-ray photoelectron spectrometer (XPS) to support our work in energy storage materials, as well as other projects across the Department of Materials and our industrial partners.
The XPS technique is very sensitive to surface chemistry and is of particular use in investigating interfacial energy storage mechanisms (intercalation, redox, etc), particularly in the case of supercapacitors. The equipment also allows for rapid transfer of samples, for example from a glovebox, and has a multi-sample stage. The new equipment has already proved valuable in supporting several recent publications.
---
In January 2014, the UK's Chancellor, George Osborne announced that 4 business 'incubator' centres in Oxford will between them receive £30 M from government towards of total of £67 M to invest in world leading science and technology.
Visiting the Begbroke Science Park and the group's Advanced Procesing Laboratory with Nicola Blackwood MP, the Chancellor announced £4 M to build a new 'Innovation Accelerator' for small high tech manufacturing businesses at Begbroke that specialise in robotics, parts for car and jet engines and superfast computers. The project will receive an additional £7M from Oxford University to support researchers to get their products ready for market.
---