Carters in Oxford
This is a new page in process.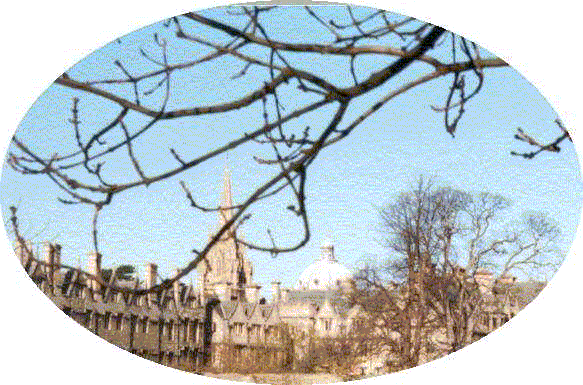 This should be a photo of Oxford, taken from Christ Church meadows, and shows the Radcliffe Camera, St. Mary's spire, Schools and, behind Merton, the Philosophy library. In the foreground are Magdalen playing fields and and below the wall behind, which is part of the old town wall, is a walk called Dead Man's Walk.
Links
Merton
Thornton's
Hanwell
New Orleans
Melun
Belgium
Norfolk
For news go to the Oxford independent media centre: Oxford Indymedia
Edited by Niki Carter, with help from Thornton's chocolates.
We are just stepping into the Web for the first time and plan to add our interests and various email addresses. I thought it would be useful to add a site for the allotment association in Hanwell gardening for food Maybe a link through to hot and humid New Orleans would help too.
And then I thought people might like to see what Melun was like, where you should visit nearby Vaux.
Recently we went to Belgium and found so much to see there.
And I bought lavender in Norfolk & visited Castle Rising