Sofa bed free to good home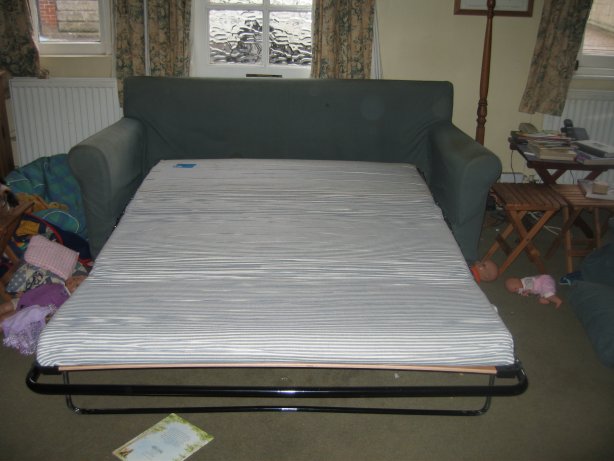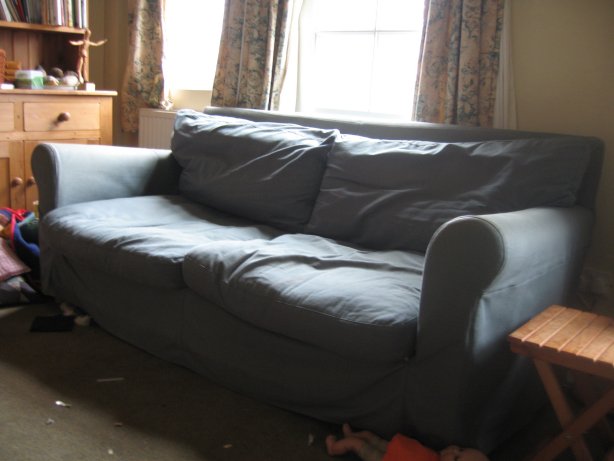 This sofa bed, originally from habitat, is about 10 years old. As a sofa it's a bit firm under the seat, and over the years the padding on the arms has compressed somewhat. The back cushions are a bit saggy. No tears or damage to the fabric (though it could do with a wash - for which it comes off easily); the frame is solid and sound with no wobbles.
The bed is pretty well "as new" - it's been used maybe a couple of dozen times; the mechanism operates smoothly and it provides a pretty comfortable small double bed.

The footprint is 2m x 1m, and its in a dark green plain fabric.
Steve Roberts - 01865 432888. steve.roberts@seh.ox.ac.uk
New owner must collect (from Lower Wolvercote).