Lyrics and Ballads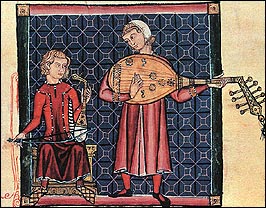 Texts - Lyrics
Use Medieval English Lyrics: A Critical Anthology ed. R.T. Davies
Supplement with valuable brief critical essays in M. Luria and R. Hoffman.: Middle English Lyrics (Norton Critical Edition) (1974)
link to: Luminarium lyric page
Reading
P. Dronke: The Medieval Lyric
D. Gray: Themes and Images in the Medieval English Religious Lyric
A.K. Moore: The Secular Lyric in Middle English
R. Woolf: The English Religious Lyric in the Middle Ages.
M. Warner: Alone of all her Sex(1976) - useful on Marian imagery.
Texts - Ballads
The most comprehensive collection is in Child, as below, in the Upper Reading Room and the EFL.
link to: online ballad texts index
Child ballads site (with tunes)

Anthologies
Penguin Book of Folk Ballads of the English-Speaking World, ed. A. Friedman, 1956.
The Oxford Book of Ballads, ed. J. Kinsley, OUP, 1969.
British Popular Ballads, ed. J. E. Housman, Harrap 1952
*F. J. Child ed. The English and Scottish Popular Ballads, Boston 1882-2-98
Reading
David Buchan, The Ballad and the Folk, Tuckwell Press, repr.1997
David C. Fowler, A Literary History of the Popular Ballad, Duke UP, 1968.
A. Bold, The Ballad, Methuen Critical Idiom, 1979.
G. Gerould, The Ballad of Tradition, Oxford: Clarendon, 1932.