I have no official web site. John Catalano has an excellent unofficial one which does everything I could possibly do if I had a site of my own, and much more. It is located at

Quite apart from material connected with me and my books, his pages are a superb resource on all kinds of scientific matters.

Richard Dawkins,
Charles Simonyi Professor of the Public Understanding of Science,
Oxford University.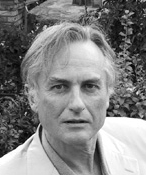 Photo by Lalla Ward