Arabella Farmland
Arabella Farmland was born in Surrey and read English at Cambridge. She then worked for a small publishing firm in London, but during her evenings wrote her critically acclaimed first novel. Four years after leaving University, and following the publication of "The ducks, the ducks", she became a full-time writer. She lives in Oxfordshire.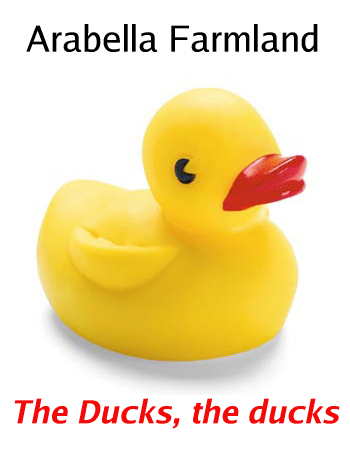 The ducks, the ducks
First published in 1992, Arabella Farmland's debut novel is a story of intrigue, betrayal and suspense.

"Deftly crafted and perfectly paced, a first novel of rare distinction." (The Independent)

"...intricately woven themes that touch all of our lives. Farmland is a member of that rare breed of truly intelligent and prophetic writers." (Melvyn Bragg)

"A novel that makes you want to laugh and cry." (The London Review of Books)
Tomorrow is a Tuesday
1995 saw Farmland's dramatic follow-up to the critically acclaimed "The ducks, the ducks". Set in a sleepy Northamptonshire village, trouble begins when a long-dormant relationship between two pillars of the local council is suddenly ignited. "Tomorrow is a Tuesday" is both haunting and endlessly surprising.

"Farmland follows up her stunning debut novel with this cracker." (The Times)

"Arabella Farmland's latest novel captures perfectly the English village idyll." (The Guardian)

"I found it strangely resonant, and it worked terribly well as an allegory of the Vietnam war." (Tom Paulin)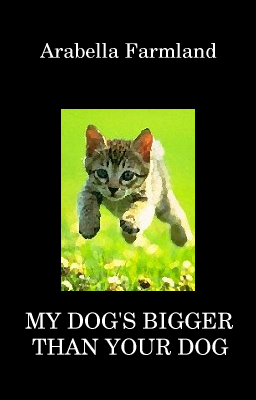 My dog's bigger than your dog
Arabella Farmland's third novel was published in 1996, but was not well-received by the critics, who found its dark and tragic themes too disturbing. It remains a difficult novel, but an essential part of Farmland's oeuvre.
Heavy is the teacup
Published in 2002, "Heavy is the teacup" brought Farmland's work to a new audience who warmed to a story which celebrates the best of humanity. It was shortlisted for the Stourbridge prize.

"A fine return to form. This novel is her best yet, a triumph!" (Evening Standard)

"Miss Farmland's writing is full of old-world charm. It was really quite enchanting." (Brian Sewell)

"At once terrifying and deeply disturbing." (The Independent)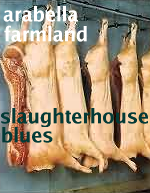 Slaughterhouse blues
When an abattoir is threatened with closure, help is at hand from an unlikely source, with hilarious consequences. This artfully constructed comic novel parodies the current debate between "meat-eaters" and "vegetarians", but also surprisingly serves as a classic tale of good versus evil. This Arabella Farmland novel was published in 2004.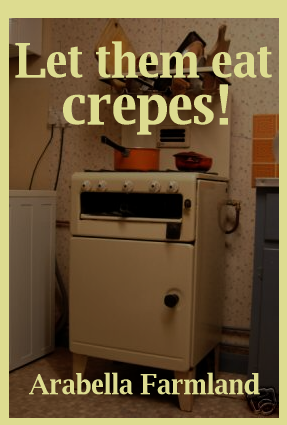 Let them eat crepes
Arabella Farmland turns her hand to cooking, in this latest collection of wholefood recipes based around that staple of the chef's armoury, the crepe. From tasty oatmeal crepes to crepes filled with mouth-watering butternut squash goulash, this is a veritable cornucopia of crepe-based culinary delights. If you're stuck for ideas for recipes for that important dinner party, then reach for this book, open almost any page at random, and say "Let them eat crepes!"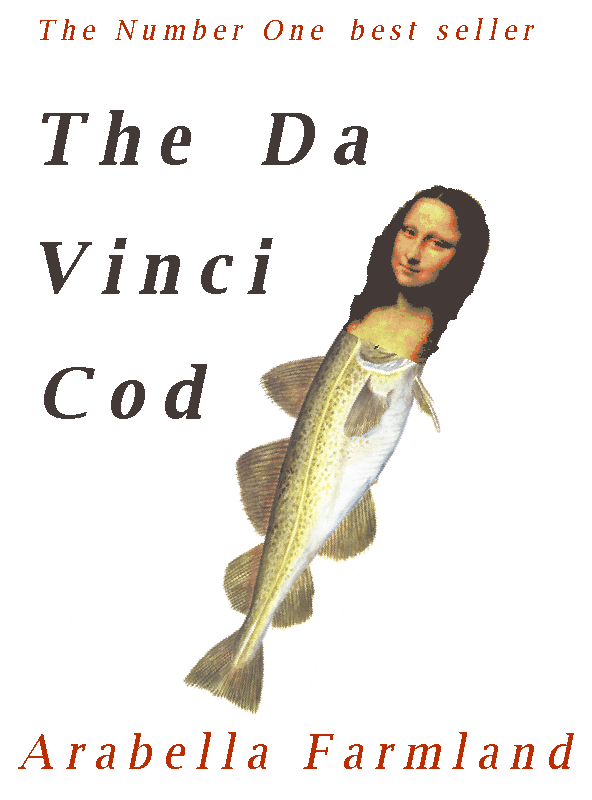 The Da Vinci Cod
In this tensely-paced thriller, Farmland paints a world of intrigue and conspiracy as young, beautiful French cryptologist Sophie Clouseau attempts to solve the mystery of the overfishing of the North Atlantic. Investigating the apparent suicide of her English grandfather, in his fish and chip shop in Grimsby, she uncovers a criminal underworld linked to the sinister religous organisation Hocus Opus. But things are not as they seem as the plot thickens and Sophie finds herself on the trail of Leonardo's mythical fabled fish to unlock the secret of her grandfather's Holy Grill. Farmland has created a page-turning epic that links the present to the past.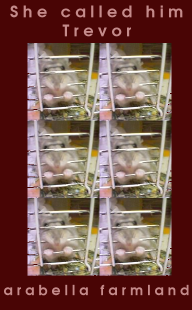 She called him Trevor
A young girl, Erica, is devoted to her pet hamster Trevor, but disaster strikes when Trevor is diagnosed with a terminal hamster disease. Erica ensures that Trevor's final days are filled with happiness, but the ensuing grief that follows Trevor's inevitable demise leave Erica with deep emotional scars that she will carry throughout her life. This touching story follows Erica into adulthood as her brittle emotional wellbeing is progressively eroded and eventually shatters as she descends into a living hell of drink, despair and desolation. "She called him Trevor" is a powerful novel which serves as an allegory for the cages we all live in.
Arabella Farmland's novels and books are available from all good bookshops and from Amazon.