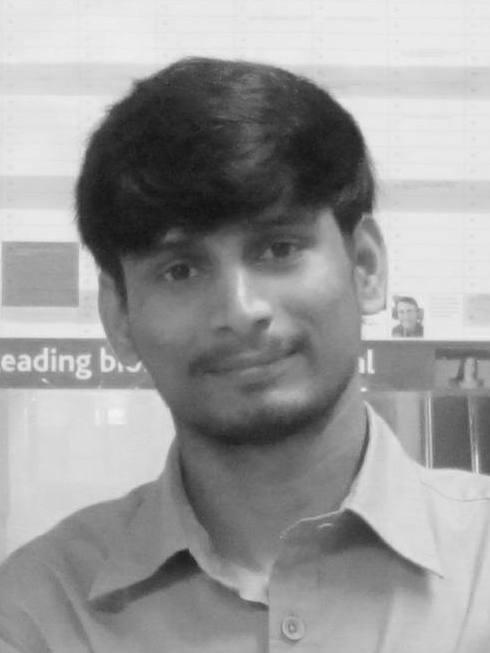 Naresh Kasoju

Naresh Kasoju
Naresh Kasoju joined the Oxford Silk Group as a visiting post-doctoral fellow to pursue his interests in the bio-macromolecular engineering and science using silk as a model material (Jun 2014 – Dec 2014). He is focused on the development of silk fibroin based biomaterials for cell transplantation and tissue engineering applications; and, he is equally interested in the fundamental understanding of the silk proteins.
He received his Ph.D. in Biotechnology from the Department of Biotechnology, Indian Institute of Technology Guwahati, India (Jan 2007 - Apr 2012). His thesis project was focused on the development of silk fibroin based bioactive and biomimetic scaffolds for hepatic tissue engineering applications. Later, he joined as a post-doctoral fellow in the Project BIOPOL (Biopolymer Postdoc Laboratory and Education Centre) at the Department of Biomaterials and Bioanalogous Polymer Systems, Institute of Macromolecular Chemistry, Prague, Czech Republic, to work on the development of synthetic macromolecular biomaterials for islet transplantation applications, in collaboration with the Institute for Clinical and Experimental Medicine, Prague, Czech Republic (Oct 2012 – till date).
His current visit to the Oxford Silk Group is sponsored by the Project BIOPOL which is funded by the Ministry of Education, Youth and Sports, Czech Republic, with a contribution from the European Social Fund in the Czech Republic, vide grant number EE2.3.30.0029. The primary task of the Project BIOPOL is to acquire promising young researchers in order to create well-structured cores for the ambitious scientific team for the Project BIOCEV (Biotechnology and Biomedical Centre of Charles University and Academy of Sciences in Vestec).
Recent News
November 2019
Prof. Fritz Vollrath and colleagues from the Fudan University in China are widely covered in the news for their discovery of a means to produce fake Rhino horns using horse hair. Hopes are that this product may undermine the illegal market for rhino horn, and demistify the properties of rhino horn. View Here