American Theology Students at Harris Manchester
Opportunities for a Second BA
While mature students wishing to study theology come in all shapes and sizes, an Oxford Second BA in Theology can offer a particularly good opportunity for America students with, say, a liberal arts degree who would like to explore Christian theology in greater depth in a second undergraduate degree. Harris Manchester College has possibly the greatest international mix of students of any Oxford college, and has accepted a steady stream of American second BA students in Theology, most of whom flourish in the Oxford environment. One recent student (Cole Matson) and one current one (Ryan Pemberton) relate their experiences below. While it would be great if their stories encouraged other American students to follow in the their footstepts, it should nevertheless be stressed that at Harris Manchester College we welcome suitably qualified mature applicants from any part of the world!
Cole Matson (HMC 2009-11)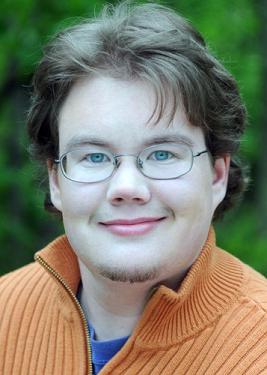 I would whole-heartedly recommend doing a second BA in Theology at Harris Manchester. I was glad of the breadth of theological study to which I was exposed, but there is also room to specialize. You choose your track (Biblical Studies, History and Doctrine, or Religious Studies, the latter of which includes focus on a non-Christian religion), and within that track you have your choice of options for half your course. I found it extremely valuable to write an optional thesis, which I was able to use as my writing sample for postgraduate applications (including a successful application to my top choice PhD program, with a scholarship).
I found studying Theology at Oxford to be ideal because it was not a seminary, and therefore did not require pastoral placements, as did other seminary-based academic theology programs I researched. Even more important to me, Oxford was ideal because it was not a Religious Studies program, and so did not approach theology from an anthropological or comparative religions standpoint (though that option is available). Instead, the Oxford Theology BA allowed me to study the history and doctrine of Christianity from within the tradition, without assuming that the only purpose for doing so was ordination.
I would recommend Harris Manchester itself without reservation, and with all the enthusiasm I can express. It offers the benefits of a traditional Oxford college experience: our buildings and grounds are beautiful and "Oxfordian", and there is formal dining in gowns twice a week. We have a reputation as the friendliest college, and it is well-deserved. The small size of the college allows undergraduates, postgraduates, fellows, and staff to interact as one tight-knit community – and the principal, tutors, and staff make themselves available to ensure that students' needs are met.
Harris Manchester theology students also have the opportunity to study with tutors from several colleges, so that they are able to experience a wide range of theological approaches and backgrounds. (My tutors included a Russian Orthodox patristics scholar, a Dominican friar, and an Anglican religious sister, among others.) In addition, almost all my instruction was received in the form of one-on-one tutorials. Nowhere else besides Oxbridge can a theology student spend so much time in lengthy, face-to-face conversation with the top academics in his field – at significantly less cost than a comparable education in the U.S. And living and studying amongst the "dreaming spires" of Oxford is inspiration enough for a student of theology, who becomes soaked in the history of his subject, which is at the heart of the University.
See my blog for a post on the difference between an Oxford undergraduate degree and a US liberal arts degree.
---
Ryan Pemberton (HMC 2010-)
After four years in the corporate world of business, my wife and I recently moved here to Oxford from our home in the Pacific Northwest region of the United States. I am currently reading Theology for my second B. A. When I first arrived in Oxford for my studies, I had never stepped foot on the Harris Manchester College grounds. However, I am thrilled to have earned a place to study at this particular college. From day one, I have felt welcome not simply as another student, but as a member of the warm family that is Harris Manchester College. Everyone, from the front-office administration and the Library staff to the Principal himself, has taken the time at every opportunity to ensure I not only have everything I need for my studies, but that I am comfortably settling in after a rather overwhelming transition. In addition, I have found it particularly welcoming to be among so many other like-minded students who have spent some time outside of academics and now returned for further studies. I could not be happier with my choice to return to study Theology here at Oxford University, nor could I be happier to be a part of Harris Manchester College. Without reservation, I would happily recommend Harris Manchester to anyone even remotely considering coming to this incredible University.
---
Last updated by
Eric Eve
09-Jan-12