Theology and Religion for Mature Students at Oxford

What is Theology?
The word "theology" comes from the Greek words θεος (God) and λογος (word), and so literally means "the study of God". Many people are interested in the "big questions" about God, life, the Universe, truth and beauty. To think about these questions constructively we need to combine classical wisdom with the latest cutting-edge advances in psychology, physics, biology, neuroscience and the like, and obviously it can be a great advantage to address these issues in a single institution such as Oxford University, which has world-class experts in all these fields.
As an undergraduate academic discipline Theology and Religion often involves the study of human thinking about God, in scripture, doctrine and tradition, although there is, of course, also both the need and the opportunity to think about how God should be spoken of today. Oxford degree courses in Theology and Religion (as in many other places) involve a good deal of critical reflection on the Christian tradition, with the opportunity of examining another major world religion as well.
Many people come to the study of Theology out of a religious interest, "faith seeking understanding". But you don't have to be a Christian (or any kind of religious believer) to do a Theology and Religion degree, and there are many other reasons why the subject can be both interesting and rewarding. Historically religion has played an enormous role in virtually every human culture, and in many places it continues to do so. Christianity has been hugely influential in the west, and is worth studying in order to obtain a deeper understanding of western history, art, literature, and music. Theology may no longer be the "queen of the sciences", but it is perhaps the capstone of the humanities, encompassing a challenging but fascinating range of skills and disciplines including literary analysis, language skills, historiography, critical thinking, social science, and elements of philosophy (particularly if one opts for the Joint Degree of Philosophy and Theology). The principal requirements for studying Theology are intellectual curiosity, an open mind, a willingness to engage critically with anything and everything, and a readiness to understand and appreciate opposing points of view. In a world in which religious intolerance often seems on the increase, the critical study of Theology can play an important role in promoting tolerance and understanding. It also has immense value as the study of how people have thought and continue to think about the spiritual dimension of human existence. It does, however, remain a rigorous, critical, academic discipline; it is not an exercise in thinking cosy thoughts about God, the Universe and Everything, nor is it primarily designed to assist you in your quest to find Your Personal Place in the Spiritual Meaning of Life!
Only a minority of people who study Theology at Oxford (and elsewhere) do so as part of or with a view to ministerial training (although this is of course one excellent reason for doing a Theology degree). Some people may go on to become RE teachers (Harris Manchester College has excellent links with RE teachers through the Farmington Institute), but many more go on to a wide variety of careers. An Oxford degree in Theology provides a large number of transferable skills.
For some further insights into all this, do take a look at some Oxford academics and students talking about the Oxford courses in Theology and Religion, Philosophy and Theology and/or Theology and Oriental Studies.
Where Can Mature Students Study Theology?
Most universities welcome applications from mature students (i.e. students who will be 21 or over at the start of their course), and all Oxford Colleges will consider them (though not all colleges take theology students). That said, Harris Manchester College specializes in mature students (in a range of subjects including Theology), and offers a distinctive opportunity for them to study in a world-class university. Harris Manchester is a small, friendly college, used to the particular needs of mature students, and also used to considering mature student applications sympathetically, recognizing that many mature applicants will not fit the typical profile other colleges look for in their standard school-leaver candidates. Harris Manchester also has academic staff working in a range of theological disciplines, including New Testament, the Middle Ages, Christian Spirituality, Church History, and Science and Religion.
Mature applicants must, of course, be able to show that they have good academic potential (normally we look for people who appear capable of getting an upper second class degree or better). This will normally include having good A-levels, or else some equivalent academic qualification (which may be an Access Course, a professional qualifications, or some equivalent overseas qualification, amongst other things; the university's page on mature students also spells this out). That said, Harris Manchester welcomes applications of mature students of all ages (provided they will be over 21 at the start of their course) and nationalities. In our 2007 entry, for example, only one of our new Theology Students was English (with a conventional set of English qualifications); of the other five, one was Irish, one Romanian, one Finnish, and two were from the United States. This was perhaps an exceptional year, but it nevertheless illustrates the wide variety of backgrounds from which we welcome mature students to read theology.
Although Harris Manchester welcomes applications from all potential mature students, those wishing to study Theology as a second undergraduate degree ("second BA students") will be particularly interested to know that Harris Manchester can offer substantial scholarships to good second BA applicants; these are worth £9,000 a year (roughly covering the fees) if the second BA is done over two years, or £6,000 a year if it is done over three. There are, of course, all sorts of reasons why people may wish to study Theology as a second undergraduate degree: for example many American students completing a liberal arts BA in the USA find that doing two or three years more specialized study of Theology at Oxford fits in well with their educational goals; other students may find that Theology is an interest they have come to a little later in life, perhaps stimulated by issues raised in their first degree course.
There are many places where mature students can study Theology, and it may be that what would suit you best would be a part-time course through Oxford University's Department of Continuing Education (or that of some other university near where you live); but if you're contemplating studying for a full-time residential degree in Theology as a mature student, then Harris Manchester College is one option you should seriously consider.
Who Works in Theology at Harris Manchester?
Harris Manchester College has a strong team of fellows who teach and research in the area of Theology and Religion. These include:
Eric Eve is Fellow and Tutor in Theology at Harris Manchester, with responsibility for overseeing the teaching of the college's Theology undergraduates. He works in New Testament and has particular interests in miracles (in the Gospels and Second Temple Judaism), the Synoptic Problem (the nature of the literary relationship between the Gospels of Matthew, Mark and Luke, in his case from a Q-sceptical perspective), and ancient media studies (how speech, writing and memory interacted in the transmission of the Jesus tradition and the writing of the Gospels). His books include The Jewish Context of Jesus' Miracles (Sheffield, 2002), The Healer from Nazareth: Jesus' Miracles in Historical Context (London, 2009), Behind the Gospels: Understanding the Oral Tradition (London, 2013) and Writing the Gospels: Composition and Memory (London, 2016).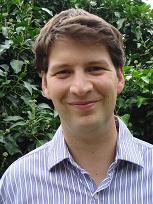 Joshua Hordern is Associate Professor of Christian Ethics and Fellow at Harris Manchester. He teaches Christian Moral Reasoning covering fascinating themes like love, conscience, law, virtue, sex, healthcare and politics. He works with both undergraduates and postgraduates and is the coordinator for the Postgraduate Diploma in Theology, an excellent course for those who already have a degree in a non-theological subject but want to transition into theological studies. His research is in the field of moral theology and he is particularly interested in affections, compassion in healthcare and in conversations between Islamic and Christian political thought. His recent publications include Political Affections: Civic Participation and Moral Theology (OUP, 2013) link, 'Loyalty, Conscience and Tense Communion: Jonathan Edwards meets Martha Nussbaum', Studies in Christian Ethics, 27.2 (May 2014) and 'What's Wrong with Compassion? Towards a Political, Philosophical and Theological Context', Clinical Ethics, 8.4 (December 2013) link. You can find out more about Dr Hordern's research through these links: Compassion in Healthcare; Affections and Ethics Network; McDonald Centre for Theology, Ethics and Public Life.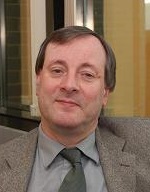 Alister McGrath is Andreas Idreos Professor of Science and Religion at Oxford University. He has been associated with Harris Manchester College for many years, and greatly values its friendly atmosphere, its wonderful library, and beautiful location. He works mainly with graduate students studying science and religion, although will be active in giving undergraduate lectures in various areas of theology. His research focuses particularly on the renewal of natural theology as an interface between the natural sciences and Christian theology. He is very active in promoting theology in the public domain. Recent books include C. S. Lewis - A Life (London, 2013), Darwinism and the Divine (Oxford, 2011), and the fifth edition of his best-selling textbook, Christian Theology: An Introduction (Oxford, 2011).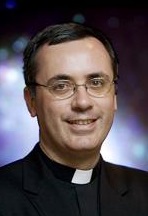 Andrew Pinsent is a Senior Research Fellow of Harris Manchester College, Research Director of the Ian Ramsey Centre for Science and Religion, and a member of the Theology and Religion Faculty, where he supervises dissertations on theological issues in relation to contemporary science. He was formerly a high energy physicist on the DELPHI experiment at CERN, has degrees in philosophy and theology from the Pontifical Gregorian University and a second doctorate, in philosophy, from St Louis University. He is the author of The Second-Person Perspective in Aquinas's Ethics: Virtues and Gifts (Routledge, 2012) and a wide range of publications on virtue ethics, neurotheology, science and religion, the philosophy of the person, divine action, and the nature of evil.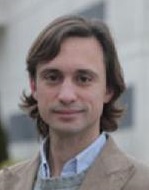 Ignacio Silva is Research Fellow at the Ian Ramsey Centre and Harris Manchester College, and a member of the Theology and Religion Faculty. His main research is on science and religion, in particular on historical developments of the understanding of God's activity in the world in relation to the study of nature. In addition, he works on the science and religion in Latin America. He has lectured on Historical Studies on Science and Religion, and offers tutorials on Aquinas's thought, Philosophy of Religion, and Science and Religion. He is the editor of Latin American Perspectives on Science and Religion (Pickering and Chatto, 2014), and of numerous articles on his research.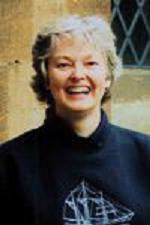 Lesley Smith is Fellow and Tutor in Politics and Senior Tutor at Harris Manchester. She teaches Medieval Church History for the Theology & Religion Final Honours School, and supervises masters and doctoral students in Church History. She is an intellectual historian whose research centres on medieval biblical exegesis, and in particular those commentators and theologians who worked at the fledgling University of Paris from the 12th to 14th centuries — the period when Paris was the most important centre for theological study in Europe. She is especially interested in how the study of the Bible was transformed from being the province of contemplative monks to an academic discipline that could be taught and examined — a topic for which the rich manuscript holdings of the Bodleian Library provide excellent original evidence. Her recent publications include, The Ten Commandments: Interpreting the Bible in the Medieval World (Leiden, 2014); Motherhood, Religion and Society, 400–1400, ed. with Conrad Leyser (London, 2011); and The Glossa Ordinaria: the Making of Medieval Bible Commentary (Leiden, 2009). She also has articles in the medieval volumes of New Cambridge History of the Bible and The Cambridge History of Christianity.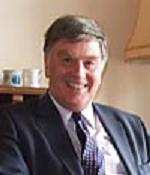 Ralph Waller is the Principal of Harris Manchester College in the University of Oxford and Director of the Farmington Institute. He is also a Pro-Vice-Chancellor of the University of Oxford. In 1994 Dr Waller won the UK Templeton Prize for Progress in Religion. In 1992, 1997 and 2006 he was a Select Preacher to Oxford University. Dr Waller, a Methodist Minister, is a former chairman of the Faculty of Theology and teaches and researches in the areas of Modern Church History and Religious Thought. He is a trustee of various charitable trusts and is a Governor of Cumberland Lodge. He has been awarded several Honorary Degrees from universities in America and Europe.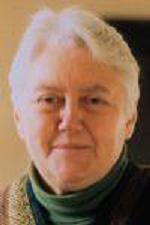 Benedicta Ward SLG is Reader in Christian Spirituality, an Emeritus Fellow of Harris Manchester College and an Honorary Fellow of St Stephen's House. She offers teaching on the early and medieval church. Her books and articles are in four main areas: 1.Early Christian monasticism (Desert Fathers), 2. Early English Christianity (The Venerable Bede), 3. The tradition of Christian prayer (Anselm of Canterbury), 4. Relics, pilgrimage and saints' lives (Miracles and the Medieval Mind).
Who is a "Mature Student"?
In Britain and Ireland the term "mature students" is widely used to denote students who are 21 or older; the corresponding American term is "non-traditional students". Although the term "mature students" may conjure up a picture of people in their forties and fifties, this is potentially misleading. While it is true that undergraduates in their forties and fifties (and sixties and seventies) would be mature students (often successfully so), mature students are frequently younger than this, most being in their twenties and thirties.
Roughly speaking, mature students tend to fall into three categories. By far the largest group is constituted by people who for whatever reason did not enter into higher education at normal school-leaving age but now want to study for a degree; these are usually people in their twenties (or, less usually, early thirties). A second, smaller and usually slightly older group comprises people wishing to retrain for a change of career. A third, far smaller group is constituted by retired people seeking a new intellectual challenge. Like all generalizations, this classification does of course not necessarily fit every case. At Harris Manchester College (an Oxford College that takes only mature students), the average age of our student body is somewhere in the twenties.
Cutting across this (probably over-neat) classification are students who already have a degree and who wish to study for a second BA. Since funding for a second undergraduate degree can be hard to come by, Harris Manchester offers a number of scholarships (worth £18,000 over the duration of the second BA course) for mature students who already have a good first degree. Harris Manchester College welcomes applications from all these different kinds of potential mature student.
How can I find out more?
If you're interested in making an application you should look at the application web pages for Oxford University and for Harris Manchester College.
For details of the Theology courses available at Oxford you will want to see the Theology and Religion Faculty website.
If you're seriously considering making an application you'll want to know what details of likely costs and possible funding.
If you already have a degree and would like to study Theology but don't want to do a full second BA, you may instead like to consider applying for the postgraduate diploma, which can be completed in one year. Or you may be more interested in a master's course or other postgraduate qualification (Harris Manchester also welcomes applications for postgraduate degrees in Theology and a number of other subjects).
---
Last updated by
Eric Eve
13-Apr-17