Welcome to the Davis Group website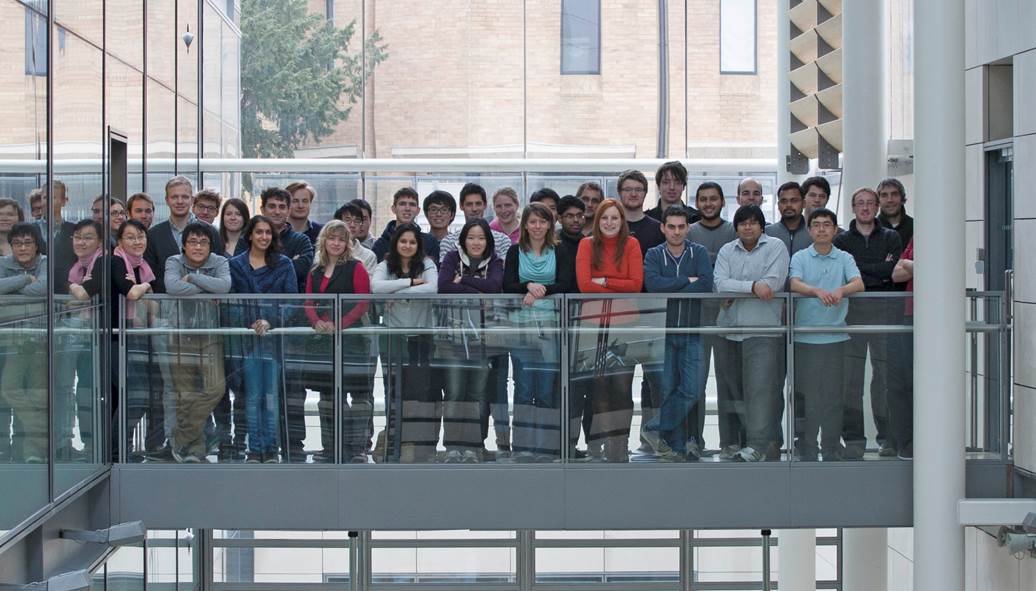 Our research comes under the broad heading of the chemistry of Carbohydrates and Proteins. The reactions and manipulation of sugars and proteins have fascinated organic chemists for over a century and this work is culminating today in a host of new drugs for treating diseases.
It is becoming increasingly clear that oligosaccharides (carbohydrates in small clusters) and alterations in proteins (modifications) are examples of chemically complex biological markers that can act in important recognition processes such as microbial infection, cancer metastasis and cellular adhesion in inflammation, in addition to many intracellular communication events. Their remarkable structural diversity means that they can often mediate highly specific and therefore complex processes. The application of an understanding of such systems on a fundamental level leads to the design, synthesis and modification of potential therapeutic and biotechnologically applicable systems.
In January 2004 we moved from the historical Dyson Perrins Laboratory to the new Chemistry Research Laboratory. You can explore the Virtual Tour of the CRL, in particular the 360° paroramas of our write-up area and one of our lab (Quicktime software required).
Our research is supported by the EPSRC, the BBSRC, the MRC, the International AIDS Vaccine Initiative, the Gates Foundation, UCB-Celltech, the EU FP7 programme, CEM, Glycovaxyn, VTU, Samsung, Cancer Research UK, and the Royal Society.
Last updated: 04-04-2013
Prof Ben G. Davis
University of Oxford
Chemistry Research Laboratory
Mansfield Road
Oxford, OX1 3TA, UK
Phone: + 44 (0)1865 275652
Fax: + 44 (0)1865 275674
Ben.Davis@chem.ox.ac.uk