Dr. Matt Schombs
Postdoctoral Research Assistant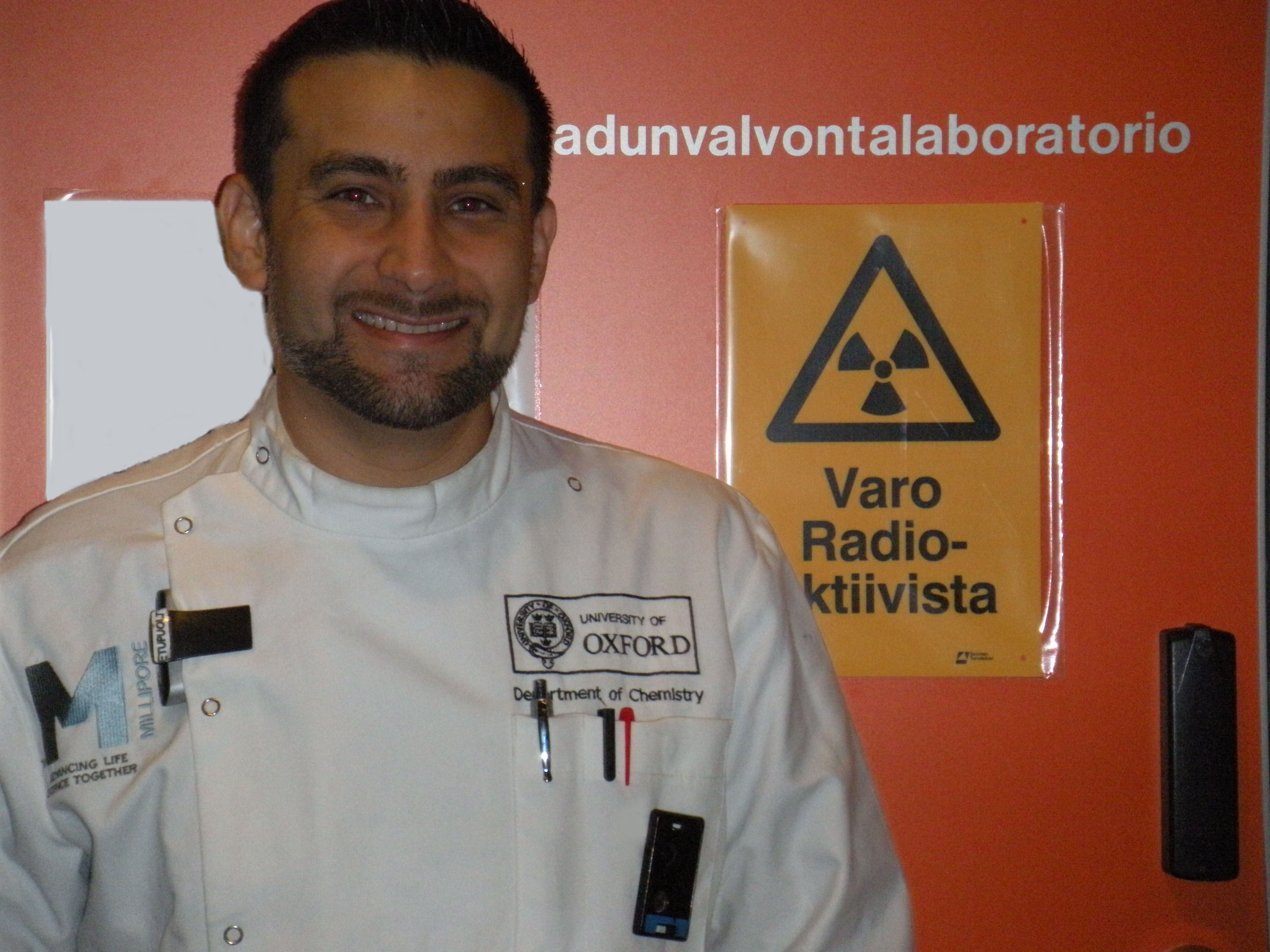 After honorably serving in the United States Army for 8 years, Matt received his BS in Chemistry from the University of Texas at San Antonio.  His undergraduate research focused on the asymmetric synthesis of N-acetyl L-xylo- and L-arabino-phytosphingosines.
In 2005, Matt moved to "The Golden State" to begin his graduate studies at the University of California – Davis.  In 2010 Matt was awarded a Ph.D. in Chemistry under the mentorship of Prof. Jacquelyn Gervay-Hague where his studies involved reaction engineering for the synthesis of carbohydrates, glycolipids and peptides.
In late 2010 Matt accepted a postdoctoral research assistant position with Prof. Benjamin G. Davis at the University of Oxford in Chemical Biology.  While being part of many collaborative projects, the central theme of his research is the development and application of chemistry for the site-selective modification of proteins.
When not in the lab Matt enjoys travelling with his wife Shirley, cycling, Muay Thai and watching baseball and American football.
Last updated: 11-10-12
Prof Ben G. Davis
University of Oxford
Chemistry Research Laboratory
Mansfield Road
Oxford, OX1 3TA, UK
Phone: + 44 (0)1865 275652
Fax: + 44 (0)1865 275674
Ben.Davis@chem.ox.ac.uk