Chalice Well Photos Page 3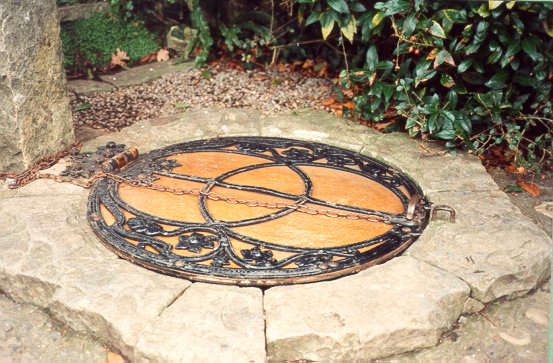 The well with the lid closed.I love the cover of the well, this one has recently been replaced with a new one.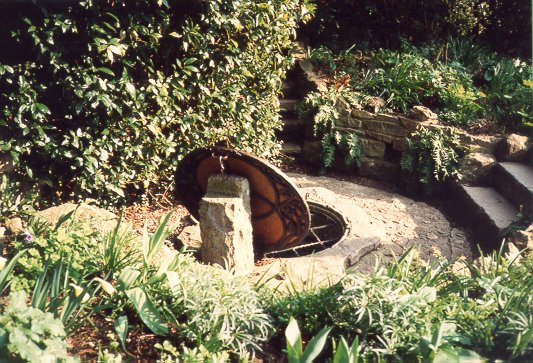 The well with the lid up.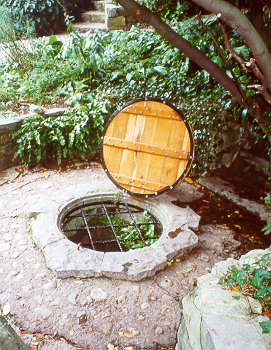 Another shot of the well with the lid up. A new cover has been made since these photos were taken.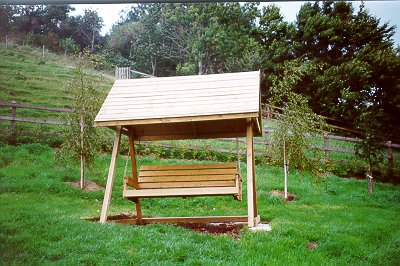 The swing. It has been painted since this photo was taken. It is situated in the meadow at the side of the garden. I spent a magical half hour sat there one morning in Nov 2003 when staying at Little St Michaels in the gardens just listening to birdsong.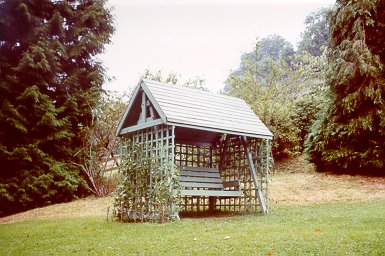 In fact here is a photo of the painted swing!
Page created 5th march 2004. All photos copyright Jackie Hewitt.
For lots more information about the Chalice Well and gardens see the official site Chalice Well site