Associated Programmes
The Oxford Palestine Archive Foundation
The Oxford Palestine Archive Foundation is a charitable trust whose aim is to retrieve Palestinian documents, manuscripts, publications, posters, photographs, and films that are currently scattered across the Middle East. Its purpose is to restore, digitalise, and disseminate these materials to make them widely available to scholars, students and the wider public, and in order to advance scholarship and education on the history of the Palestinian national movement.
Due to the reoccurrence of wars, exile, dispossession, and military occupation in Palestine and the Arab world, precious manuscripts and other records that document the Palestinian movement from the 1960's onwards are widely dispersed, many have been destroyed, and others are in danger of becoming lost forever. The Foundation traces and recovers manuscripts, books, audio visual material, and rare documents.
If you wish to find out more please contact: elizabeth.durnford@seh.ox.ac.uk
The Linton Club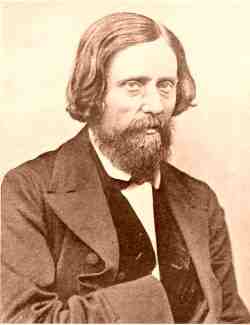 William James Linton
The Linton Club is named after William James Linton (b. 1812), renowned British Chartist engraver, artist, writer, and internationalist. Linton was active in a broad range of political and social issues in Britain and internationally, and the club is founded upon the principles that he lived by: enlightenment and creativity. The motto of the club is Linton's watchword: "light more light".
The Club's purpose is to draw together senior members of the University, graduate students, and undergraduates together with distinguished individuals who are teaching, writing, or engaged with research in contemporary affairs and history, in order to discuss issues of common concern. Prominent speakers from outside Oxford will be regularly invited to participate in seminars and lectures, and day conferences will be convened. Intellectual diversity is a key feature of the club, and speakers will be invited from the world of academia, the arts, film, journalism, and literature. The club aims to engender fruitful academic discussions and debates, to promote the principles of internationalism, and to introduce scholars and students alike to stimulating approaches to the study of current international affairs. The Chair of the Linton Club is Stuart White, its Treasurer Sudhir Hazareesingh, and the Club Secretary Karma Nabulsi.