Research Profiles
Dr Gregory Houston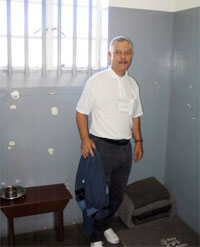 Greg Houston on Robben Island
Greg is the Executive Director of the South African Democracy Education Trust (SADET) since June 2004, after serving as SADET's Project Coordinator from its formation in September 2000.
SADET is a research organization set up by former South African President Thabo Mbeki to conduct research into the country's political history during the period 1960-1994. It primary mission is to interview as many veterans of the liberation struggle as possible, as well as former members of the apartheid government and its security forces, and to produce a series of volumes on the liberation struggle. In January 2009 Greg return's to his old position as Chief Research Specialist at the Human Sciences Research Council, a statutory research institution that conducts research in the human sciences. He will, however, continue as a member of the Trust Board of SADET.
His research at SADET has largely been in the areas of armed struggle and underground political work. Chapters published in SADET volumes include 'The ANC/SACP underground after the Rivonia Trial' and a joint chapter on 'The Wankie and Sipolilo Campaigns' in The Road to Democracy in South Africa, Volume 1, 1960-1970; 'The ANC's armed struggle in the 1970s' and 'The ANC's underground political work in the 1970s' in The Road to Democracy in South Africa, Volume 2, 1970-1980; 'International Solidarity: An introduction' in The Road to Democracy in South Africa, Volume 3, International Solidarity; and 'The ANC's internal underground political work in the 1980s' and 'The ANC's armed struggle in the 1980s' in The Road to Democracy in South Africa, Volume 4, 1980-1990 (forthcoming). He is currently researching a chapter on the reconstitution of the ANC inside South Africa after it's unbanning in 1990 for the next volume on the period 1990-1994.
Website: www.sadet.co.za
Tel/fax: +27 31 4681254
Cell: +27 832001231
Email: greghouston@telkomsa.net
Dr Abdel Razzaq Takriti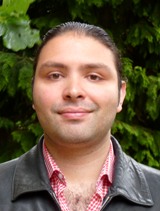 Abdel Razzaq Takriti is S.G. Younis Junior Research Fellow in Political History at St Edmund Hall, Oxford. He works on 20th century Arab revolutionary movements and liberation struggles. His doctoral thesis "Revolution and Absolutism, Oman: 1965-76," explored Omani political history from the prism of the Dhufar revolution. He currently researches Palestinian political history of the 1960's and 70's, and is a contributor to the British Academy Teaching Contemporary Palestinian Political History Programme.
Email: abdel.takriti@seh.ox.ac.uk
Mjriam Abu Samra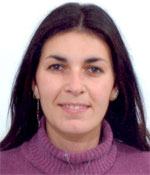 Mjriam is a doctoral student in International Relations at St Edmund Hall, Oxford. Her research uses an historical comparative approach in order to examine transnational youth movements and their role in international politics. She focuses on Palestinian exile and refugee youth movements, comparing patterns of mobilisation in the PLO and post-Oslo periods.
Email: mjriam.abusamra@seh.ox.ac.uk