Where this image appears in the Website, you are allowed to break for emergency chocolate
(you may like to keep some at hand, specially for the purpose).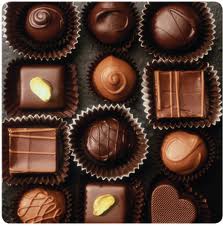 The beneficial effects of chocolate are well documented in the literature.
Chocolate contains Serotonin, and activates endorphins to produce feelings of pleasure and calm.
Dark chocolate has also been found to protect against certain diseases of old age, and cancer.
Don't take my word for it, look it up!
Anyway, chocolate taken under these circumstances can be viewed as medically necessary, and calorie-free.

Back to pages for students