Books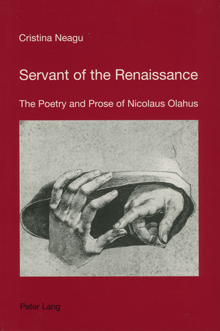 Cover design Tom Costello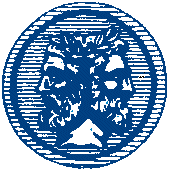 Twelfth International Congress of
Neo-Latin Studies, Bonn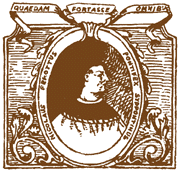 XXIX Congresso Internazionale di Studi Umanistici, Sassoferrato
2-5 iuglio 2008
Servant of the Renaissance:
The Poetry and Prose of Nicolaus Olahus
(Oxford, Bern, Berlin, Bruxelles, Frankfurt/M., New York, Wien: Peter Lang, 2003), 444 pp., 2 ill.
ISBN 3906769690 / US-ISBN 0820459062 pb.
sFr. 108.– / €1* 74.20 / €2** 69.30 / £ 45.– / US-$ 68.95

This book is the first full-length study of the poetry and prose of Nicolaus Olahus (1493-1568), a central figure of Northern humanism. He was also a much-admired diplomat and man of the church at the courts of Queen Mary of Hungary and King Ferdinand. Although Olahus's life and work are relatively well documented, a significant part of his writings – including his poetry – has not been subject to any previous critical study. The texts Olahus composed suggest a special approach to language. He wrote as a rhetorician, not just in the sense that he composed in an elegant style, but also to persuade, delight, move and impel to action. This volume discusses a Transylvanian author whose biography, beliefs and work reveal important links with Erasmus and the humanism associated with the Collegium Trilingue in Louvain. It offers new insights into how Renaissance values were assimilated in Central Europe and combines an examination of the main features characterizing Olahus's literary style with the presentation of an annotated text of his poetry. As a result, Olahus re-emerges as a major humanist and Counter-Reformation writer, alongside his better-known predecessor Janus Pannonius, and his renowned protégé Joannes Sambucus.

Sample Reviews

Piotr Urbanski, 'Cristina Neagu, Servant of the Renaissance : The Poetry and Prose of Nicolaus Olahus', book review in Renaissance Quarterly (LVIII, 3:2005), 970-972.

Robert Lazu, 'Nicolaus Olahus la Oxford' [Nicolaus Olahus at Oxford], Adevărul literar şi artistic (Bucureşti: 31 May: 2005), 14.
---
Also Chapters in the following volumes:
'The Hungaria-Athila : Nicolaus Olahus's formula of the orbis loca and orbis gesta', in
Acta Conventus Neo-Latini Bonnensis : Proceedings of the Twelfth International Congress of Neo-Latin Studies, Bonn, 3-9 August 2003, general editor Rhoda Schnur
(Tempe: Arizona Center for Medieval and Renaissance Studies, 2006), 619-629.
ISBN 0866983600 / 9780866983600
£ 70.– / US-$ 80.-
The "Processus sub Forma Missae" and Nicolaus Olahus', Studi Umanistici Piceni XXIX/2009, ed. by Ferruccio Bertini, Stefano Trojani
(Sassoferrato: Istituto Internazionale di Studi Piceni, 2009), 387-395.
ISSN 1126-4764