Forthcoming Events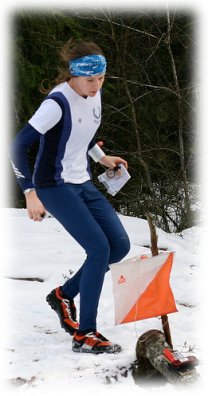 The provisional calendar below gives brief details of the events OUOC is planning to attend in the near future.

OUOC will aim to provide transport to all of the events on this termcard, normally leaving on the morning (or evening, for night events) of the event, and returning that afternoon (leaving times will vary depending on the travelling distance).

Every event offers a range of courses suitable for all levels of orienteer - from complete novice to aspiring international. Club members should inform the Secretary if you would like to be entered into an event, before the pre-entry deadline if applicable.
For past events, see the results & reports page.
For social and weekly training events, see the appropriate pages.

Trinity Term 2016

Dates of Term: Sunday 24th April - Saturday 18th June
0th week
Sun 24th Apr - TVOC Chiltern Challenge, Wendover
1st week
Sat 30th Apr - CUPPERS, Univeristy Parks
Sat 30th Apr - British Long Champs, Brown Clee Hill
Sun 1st May - British Relay Champs, Brown Clee Hill
2nd week
Sat 7th May - Science City Sprints, Cambridge
Sat 7th May - TVOC Saturday Series, Cutteslowe
3rd week
Sat 14th May - Dorset Sprint Champs, Verwood
4th week
Wed 18th May - TVOC Summer Series, Brill Common
Sun 22nd May - SCOA League, Bloom Wood
6th week
Sun 5th Jun - TVOC Event, Kingswood
7th week
Tue 7th Jun - TVOC Summer Series, Whiteleaf
Sat 11th Jun - British Sprint Champs, Olympic Park
Sun 12th Jun - British Middle Champs, Leith Hill
8th week
Sat 18th Jun - TVOC Event, University Parks
9th week
Sun 26th Jun - Harvester Relays, Cleeve Hill
If there are any events you'd like to go to not already on the termcard, please don't hesitate to contact a member of the committee. Even if the club is unable to take a minibus, it is quite possible we will be able to arrange a car or a lift with friendly members of Thames Valley OC or JOK (Oxford University Alumni).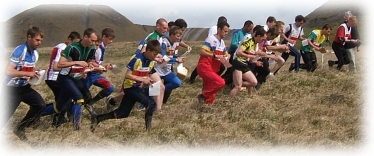 ---
Last Updated: Friday, 14-Jul-2023 00:00:41 BST
©Oxford University Orienteering Club