---
TaeKwon-do has been practiced in Oxford since 1967 and OUTKD is the oldest and one of the most prestigious schools in the UK.
Instructor - Senior Master Gary Miller VIII
---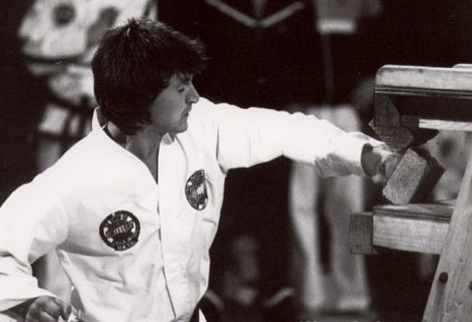 Promoted to VIII Dan Senior Master on 06 July 2010 by Grandmaster Rhee Ki Ha. His achievements include:
2005-present Member of Umpire Committee (Europe)
2000-present Chief Umpire UKTA / ITF* England
1993-1998 England ITF Head Coach
1992 European Bronze Medal (Individual) Sparring -71kg
1991 European Gold Medal (Individual) IV Dan Pattern
1990 European Gold Medal (Team) Pattern
1990 European Silver Medals (Individual) III Dan Pattern & Power
1988 World Gold Medal (Team) Power
1987 World Bronze Medal (Team) Sparring
1984 European Silver Medal (Team) Pattern
Master Miller's instructor is Master Paul Cutler, 8th Degree
* ITF TaeKwon-Do is the original form of TaeKwon-Do as taught by the late founder of the art, General Choi Hong Hi (1918-2002)
Classes
---
An average TaeKwon-Do class lasts for around 2 hours, and can include:
Warm up and stretching
Pattern training
Destruction / Breaking Tiles and Bricks (see the gallery for examples)
Sparring - free sparring and set-sparring
Self defence
Sparring - free sparring and set-sparring
To get the best idea about TaeKwon-Do we recommend coming along and watching a class - or joining in; upcoming class times can be found on the right-hand side of the home page.
---