Oxford University Club Cricket Club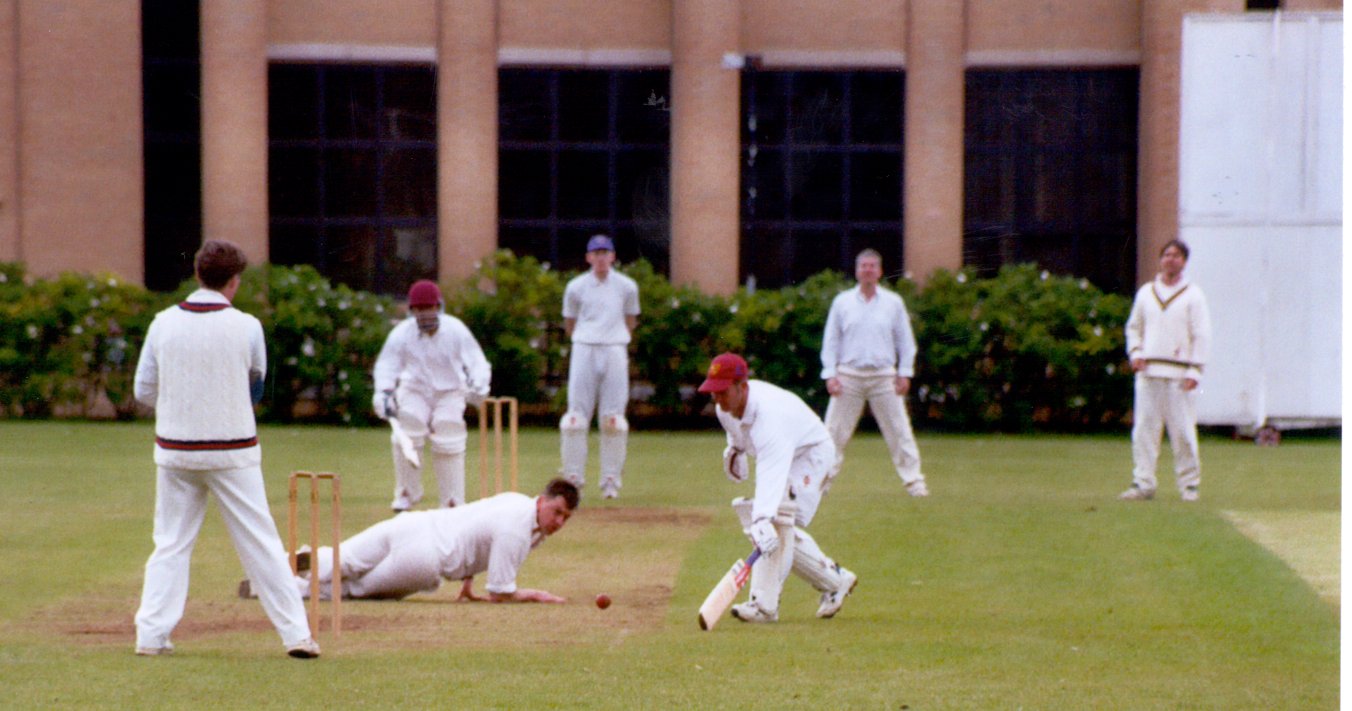 Tony Mc attempting to stop more runs being scored from his bowling in the OBs vs YBs game. Rhodri umpiring, Quentin facing, Tony O keeping, Watto backing-up, Chalky and Robb McD laughing. (Photo courtesy of Sean Terry)
The University Club cricket team plays a series of friendlies throughout summer, mainly against local village sides on Sunday afternoons, although there are occasional Saturday fixtures. We have nets at Mansfield Road, starting when the weather lets us.
Please note that we are in no way affiliated with Oxford Univerity Cricket Club (the Blues), who play in the Parks and represents the University Centre of Cricket Excellence. Information about the Blues can be found here.
Summer nets are now being held at the University Club, Mansfield Road on Tuesdays and Fridays between 6:00pm and 7:30pm. Please contact (Martin Booth) if you wish to join in.
The provisional fixture list is available here.
To see the Club's performance over the last seven seasons click the appropriate entry:
There are also Career Statistics.
To join the mailing list for the Cricket Club email ouc_cricket-subscribe@maillist.ox.ac.uk. You do not need to include anything in the subject or body of the email.
If you would like to play for us, or against us then contact Club Captain (Martin Booth).
---