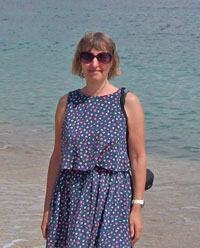 This website outlines my research interests and publications.
See also Birthing Tales in French medical writings (1500-1650).
Contact email: valerie.worth@trinity.ox.ac.uk
Current research projects:
Knowledge Exchange project:
Recent publications:
Recent reviews: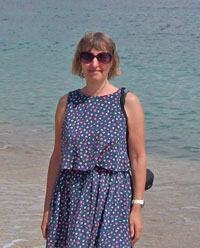 Ce site vous permettra de découvrir plusieurs axes de mes recherches. Voir aussi Les Récits de Naissance (1500-1650).
Adresse e-mail: valerie.worth@trinity.ox.ac.uk
Recherches en cours:
Les Tragiques d'Agrippa d'Aubigné: traduction intégrale en anglais, à paraître chez ACMRS Press, Arizona.
Montaigne et Florio: rapports entre la version anglaise et les éditions françaises des Essais au premier XVIIe siècle.
Littérature et médecine aux XVIe et XVIIe siècles.
Expositions et journées d'études:
Exposition organisée avec le concours de l'archiviste du Royal College of Obstetricians and Gynaecologists, Londres: Celebrating 500 Years of Pregnancy and Birth.
Livres et articles qui viennent de paraître:
`Midwifery`, in Oxford Bibliographies in Renaissance and Reformation, dir. M. King (New York: Oxford University Press, 2017).
`Florio`s French Journey`, Montaigne Studies vol. 29 (2017).
`Birthing Tales and Collective Memory in Recent French Fiction`, in Motherhood in Literature and Culture, dir. G. Rye et al. (Routledge, 2017).
'Qui assistait à un accouchement en France entre 1530 et 1630?', in Enfanter dans la France d'Ancien Régime, dir. L. Dion, A. Gargam, M. Grande et M-E. Henneau. Artois Presses Université, 2017.
''Bugge-beares' or 'Bouquets': Translations of the Latin Quotations in Florio's and Gournay's Versions of the Essais', in Montaigne in Transit (Legenda, 2016).
'Exchanges Between Medical and Literary Discourses in the French Renaissance: Comparing the Fascination with "des amas et pieces de chair informes" in Montaigne's Essais and Joubert's Erreurs populaires', Australian Journal of French Studies, vol 52-3 (2015).
Prix décerné (octobre 2014) par la 'Society for the Study of Early Modern Women', pour la meilleure édition publiée en 2013, destinée à l'enseignement supérieur:

Pregnancy and Birth in Early Modern France. Treatises by caring physicians and surgeons (1581-1625), Iter Press University of Toronto (2013). Pour l'obtenir.