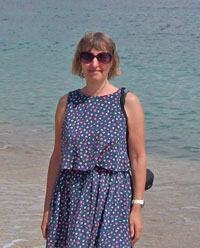 This website outlines my research interests and publications.
See also Birthing Tales in French medical writings (1500-1650).
Contact email: valerie.worth@trinity.ox.ac.uk
Current research projects:
Currrent research events:
Recent publications:
Recent reviews: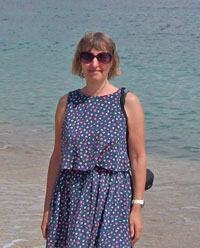 Ce site vous permettra de découvrir plusieurs axes de mes recherches. Voir aussi Les Récits de Naissance (1500-1650).
Adresse e-mail: valerie.worth@trinity.ox.ac.uk
Recherches en cours:
Les Tragiques d'Agrippa d'Aubigné: traduction intégrale en anglais, à paraître chez AMS Press, Inc, New York.
Montaigne et Florio: rapports entre la version anglaise et les éditions françaises des Essais au premier XVIIe siècle.
Littérature et médecine aux XVIe et XVIIe siècles.
Expositions et journées d'études:
Exposition organisée avec le concours de l'archiviste du Royal College of Obstetricians and Gynaecologists, Londres: Celebrating 500 Years of Pregnancy and Birth.
Livres et articles qui viennent de paraître:
'Exchanges Between Medical and Literary Discourses in the French Renaissance: Comparing the Fascination with "des amas et pieces de chair informes" in Montaigne's Essais and Joubert's Erreurs populaires', Australian Journal of French Studies, vol 52-3 (2015).
'Langues anciennes: la traduction du latin' in Histoire des traductions en langue française: XVe et XVIe siècles (ch. VII), ed. V. Duché, Paris, Editions Verdier, 2015.
Prix décerné (octobre 2014) par la 'Society for the Study of Early Modern Women', pour la meilleure édition publiée en 2013, destinée à l'enseignement supérieur:

Pregnancy and Birth in Early Modern France. Treatises by caring physicians and surgeons (1581-1625), Iter Press University of Toronto (2013). Pour l'obtenir.

'Concurrent Publication of Medical Works in Neo-Latin and French in Early Modern France', Revue Canadienne de Littérature Comparée (décembre 2014).